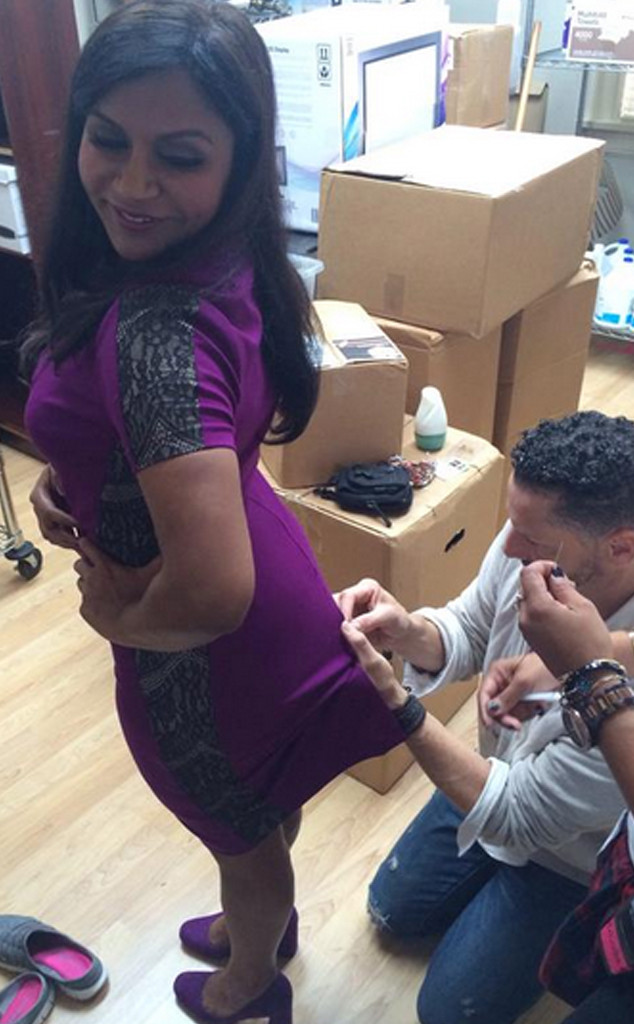 Twitter.com/mindykaling
While Mindy Kaling is known for killing it on the red carpet, the TV star star still isn't safe from falling victim to a wardrobe malfunction.
But in signature Kaling style, she hilariously Instagrammed the moment, which happened to occur on set while filming scenes for The Mindy Project (naturally, she also gave a shout-out to her "big butt").
"When you split the seam of your dress doing some physical comedy because you have a big butt and you need to be sewn up. Glenn is brave. #themindyproject," the 36-year-old television creator captioned the silly shot.
Wardrobe mishap aside, Kaling has been killing it as of late—her highly-anticipated book Why Not Me? hit shelves the same day The Mindy Project season 4 premiered on Hulu.