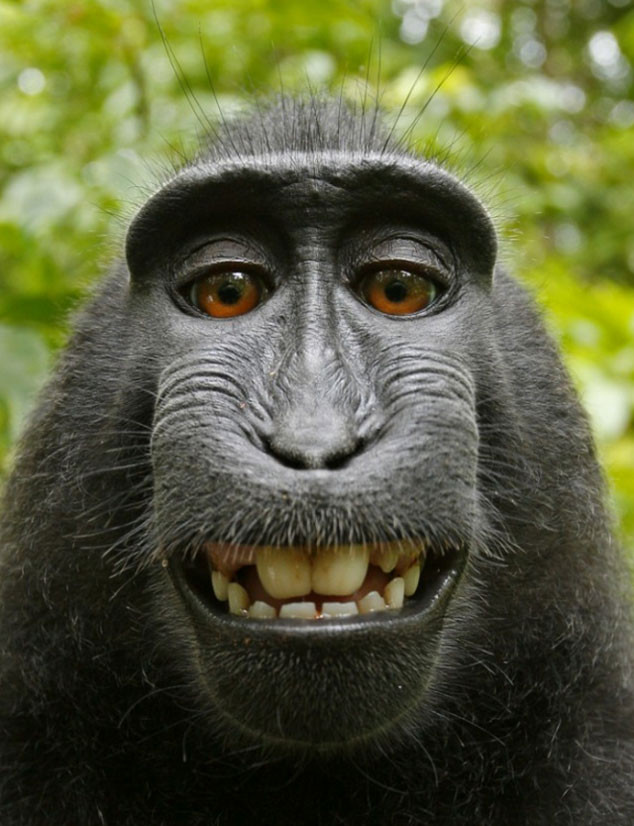 David J Slater/Wildlife Personalities Ltd
We're all just trying to make a buck, but now it seems monkeys are, too.
Remember when wildlife photographer David J. Slater stepped away from his camera for a hot second only to discover a crested black macaque named Naturo had snapped a selfie? Well, PETA has decided that the monkey should be paid for his grintastic mug. In a new lawsuit, PETA is suing on behalf of Naruto, claiming he should hold the copyright because he's the "author" of the photo.
Although the photos were snapped in Indonesia, PETA says California has jurisdiction because that's where Slater is based, according to CNN. Slater has responded to the lawsuit on Facebook Tuesday, writing that the organization is being "greedy."
"I am obviously bemused at PETAs stunt but also angry as well as sad," Slater wrote. "This makes animal welfare charities look bad which saddens me, deflecting away from the animals and onto stunts like this."