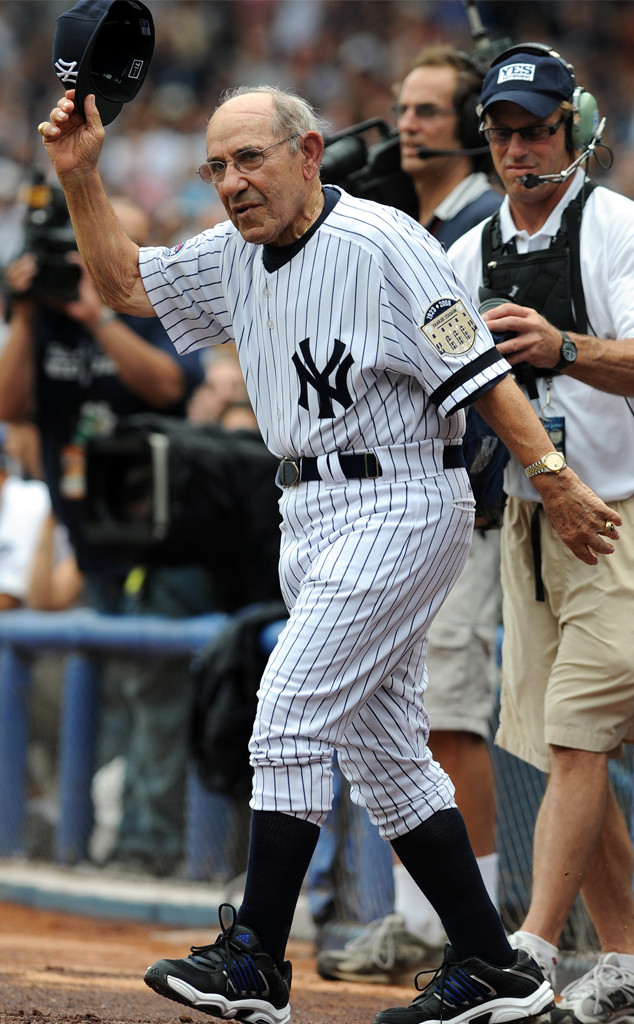 Ron Antonelli/NY Daily News Archive via Getty Images
"It ain't over till it's over."
American baseball legend and Hall of Fame catcher Yogi Berra died Sept. 22, the same day he first walked onto the field as a New York Yankee 69 years ago in 1946. It was on that team that he rose to prominence as a revered member of the sport—a 15-time All Star who played in 14 World Series and won 10 of them, both record-setting feats.
The three-time American League Most Valuable Player Award winner was inducted into the Baseball Hall of Fame in 1972, joining fellow baseball greats like Babe Ruth and Jackie Robinson.
Berra passed away in his home in West Caldwell, N.J., of natural causes, reported by the Yankees and Yogi Berra Museum.