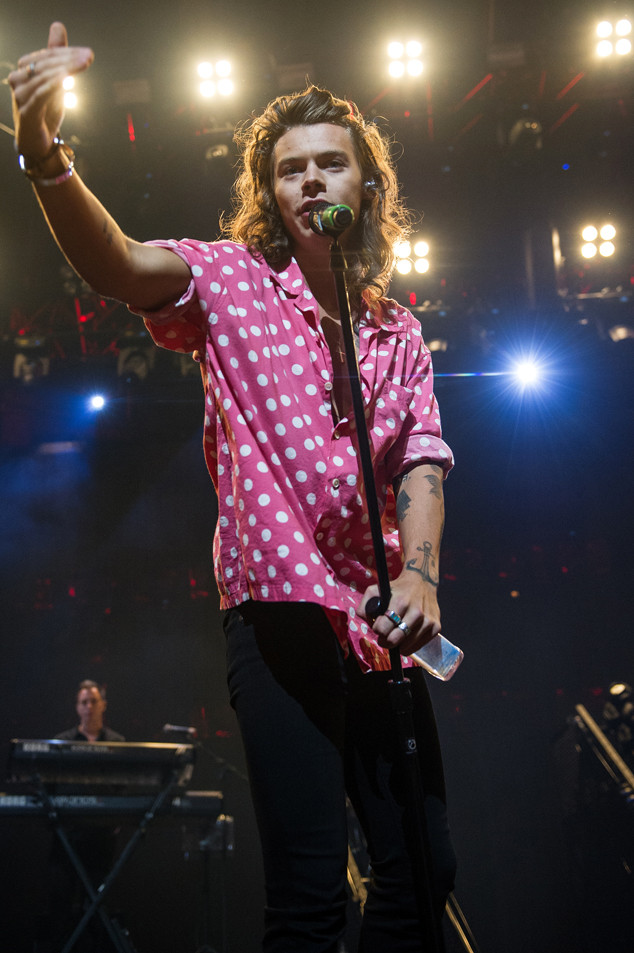 Brian Rasic/WireImage
One way or another, Harry Styles is watching you!
While performing at the Apple Music Festival in London Tuesday evening, the One Direction member was trying to sing the group's biggest hits as usual. But while putting on another great show, the 21-year-old couldn't help but have something big on his mind.
His sister Gemma Styles was on a date and it just so happened to be right there at the concert.
"I'm sorry if I seem a little distracted, my sister's on a date and I'm trying to keep an eye on it," he joked to the crowd. "They're up there somewhere."
He continued, "So just please behave yourselves, it's disgusting." LOL! Liam Payne also had his band member's back when he joked, "We're all watching you!" No pressure Gemma!