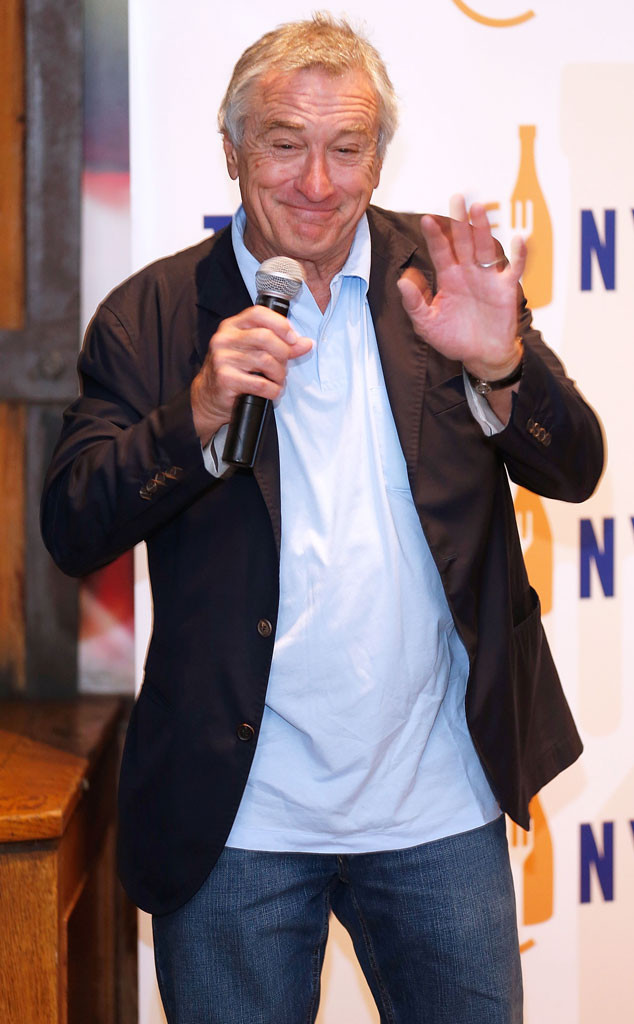 Jemal Countess/Getty Images for the 2014 Tribeca Film Festival
Robert De Niro has had enough with one journalist.
Before The Intern hits theatres nationwide, the actor is doing his best to promote the film through a wide variety of outlets. During one interview with the Radio Times, however, Robert wasn't exactly feeling the questions being asked his way.
According to interviewer Emma Brockes, the actor was unhappy with a suggestion that Tribeca—home to the New York film festival he co-founded, had been overrun by bankers. Robert also wasn't thrilled when asked how he resists the temptation to go into "autopilot" mode on set.
Brockes alleges that the actor asked her to pause the recorder and interview before answering.