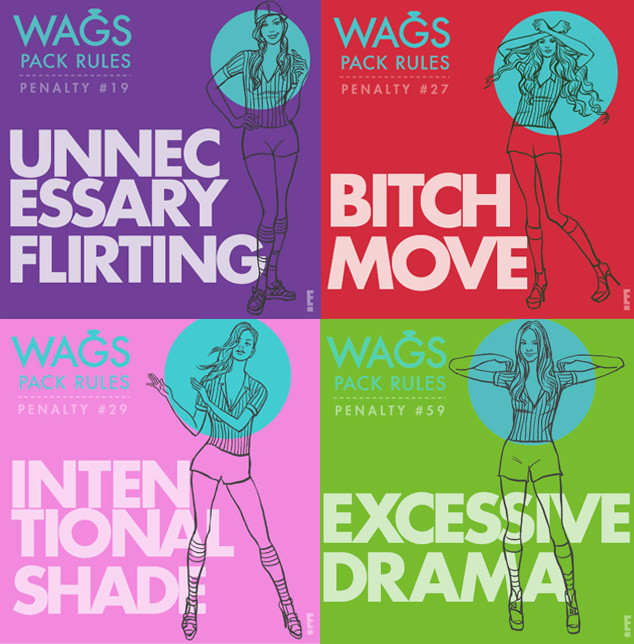 Want to be a part of the WAGS action? Then you need to check out our fun new WAGS penalty cards!
With the stars of E!'s hit reality show, there's always drama (off the field that is). Sometimes the ladies break the pack rules and need a time out or even worse.
Now you can be a part of all the fun. With E!'s new WAGS pack penalty cards, you can send your best friends (or worst frenemies) a penalty card on social media to flag their bad behavior. Whether you're sending a "Bitch Move" card through Facebook or an "Unnecessary Flirting" card via Twitter, there's a fun card for all the penalties.
Check out our fun WAGS pack penalty cards now and send one through Facebook, Twitter or Instagram!
Don't miss a brand new episode of WAGS every Tuesday night at 10PM, only on E!