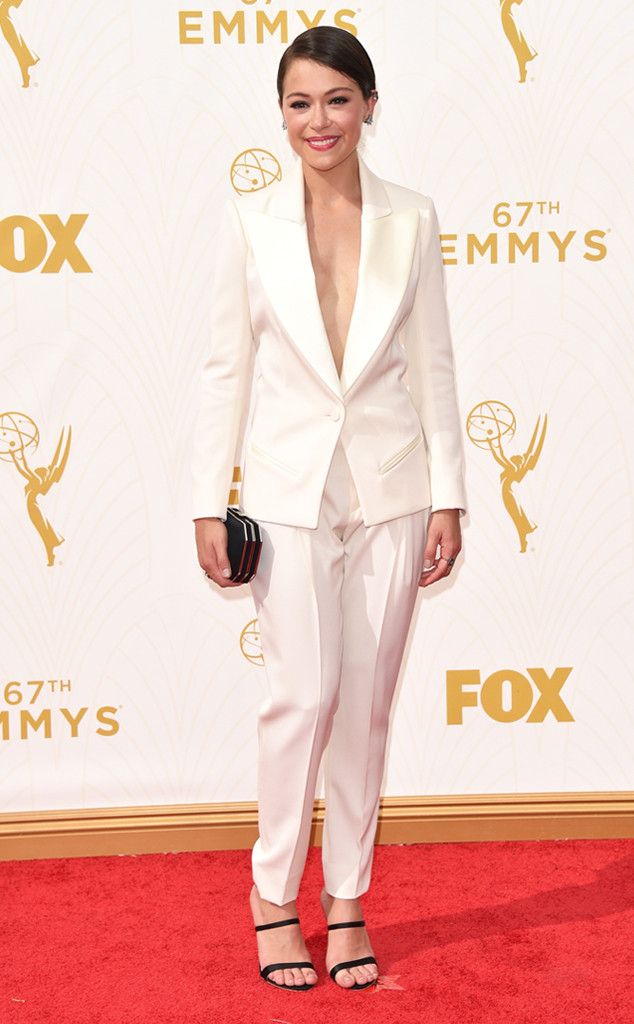 John Shearer/WireImage
There are fans, and then there are Tatiana Maslany fans.
The Canadian beauty turns 30 today and she can rest assured that, while she doesn't yet have an Emmy win (and only has one nomination, but the no-nominations outrage has at least run its course) for her tour de force performance as 10 characters on Orphan Black, she at least has fans who sound as though they would gladly rip that Best Actress Emmy right out of the (also deserving) Viola Davis' hands and give it to her if they had the chance.
Intense, on-point acting in a series that would be a hot mess if the main character wasn't killing it sure breeds loyalty, doesn't it? Because Maslany's fans almost exploded with glee when she ate her first In-N-Out burger at the after-party, let alone mourned her Emmy loss.