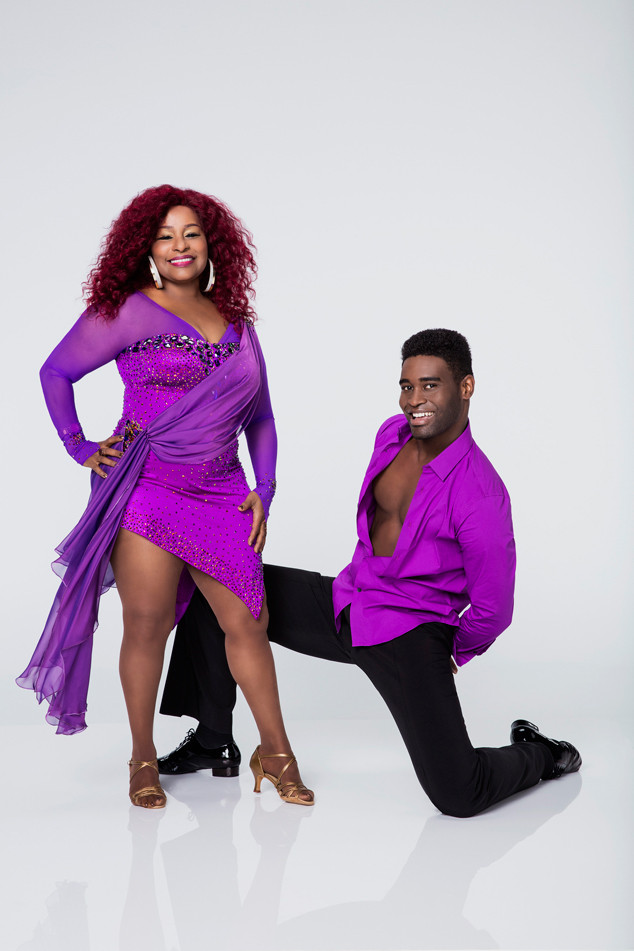 ABC
Hometown week on Dancing with the Stars has come...and not yet gone.
Unfortunately, the same cannot be said for one couple, who won't make it to night two.
Tonight, we said goodbye to Every Woman Chaka Khan and her partner Keo Motsepe, who is a PRINCE, you guys. He deserves a season in which he makes it past the second week!
We guess that score-wise, Chaka's elimination made sense. She landed at the very bottom of the leaderboard tonight, with only 15 out of 30 for her foxtrot. Last week, she was in second to last place, with 13 out of 30, and that score, combined with viewer votes, was just not enough to save her.
In happier news, a lot of stars were much improved!
Kim Zolciak-Biermann's performance was like night and day compared to last week, and Alexa PenaVega turned the sex factor up to about 11 to tie with husband Carlos PenaVega's foxtrot, even though we personally believe she should have scored higher than he did.
On the other hand, Nick Carter, who tied with Bindi Irwin for the top spot last week, struggled a bit this time when his shoes were causing him to slip on the dance floor, causing him to slip quite a ways down the leaderboard as well.
And then there's Gary Busey.