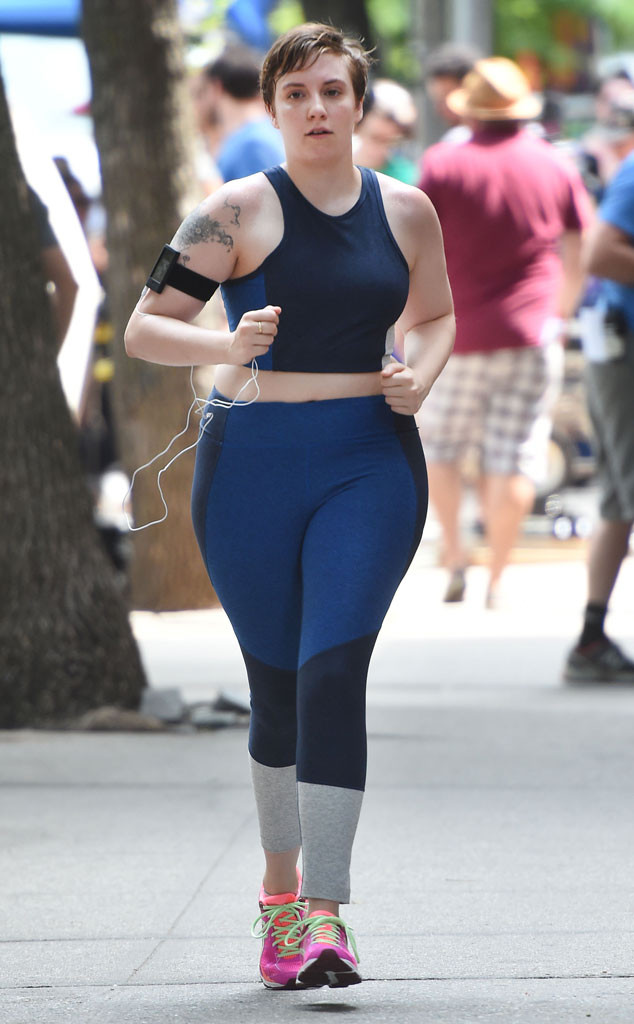 Ron Asadorian / Splash News
Lena Dunham is a changed woman.
The Girls star opened up to ESPN about how running has transformed her relationship with her body, and how working out consistently has improved both her physical and mental health.
"I have never been a physically engaged person. Like, I was not an athletic kid. I was the kid who came up with a thousand excuses not to take a gym class. Even now, if I could, I would do all my work from bed," she joked.
"My boyfriend [Jack Antonoff] always says that I'm the most mentally energetic, physically lazy person he's ever met. And it's true."