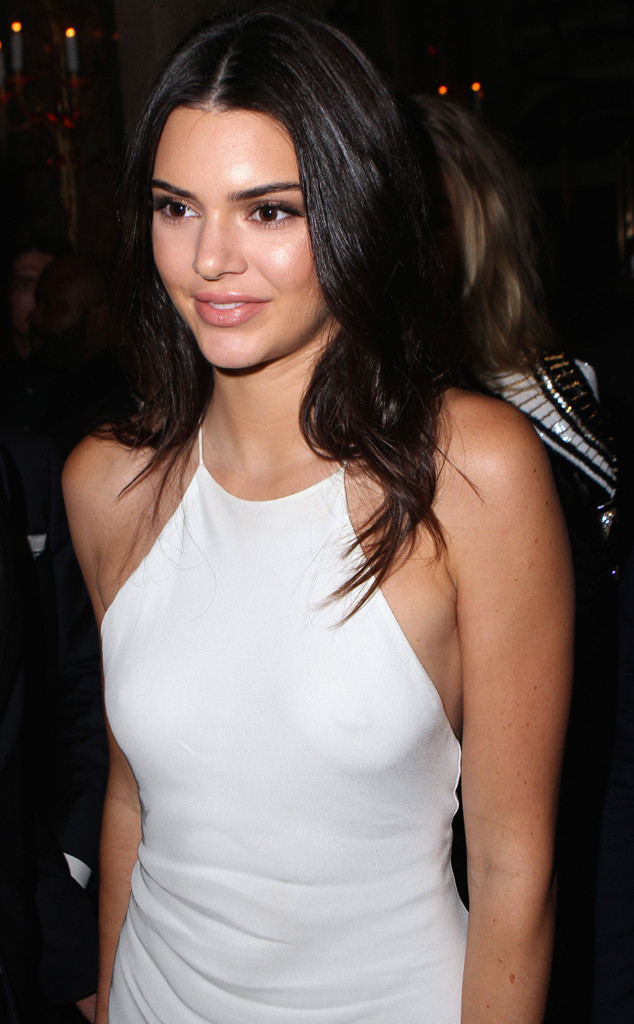 Nancy Rivera / Splash News
Yep, Kendall Jennerhas her nipple pierced, and now we kinda know why.
Thanks to a fairly thin piece of white fabric and a cut that required the star to ditch the bra, the world got a pretty clear view of what looked like body jewelry on the 19-year-old's breast, and when asked about the shocking accessory, Kendall simply explained that she was going through a rebellious phase.
"It is true," the brunette beauty told Page Six on Friday while celebrating the launch of her new Estée Lauder fragrance Modern Muse Le Rouge at Macy's in New York City. "I was going through a period in my life, having a rough time, being a rebel and was like 'Let's just do it.'"