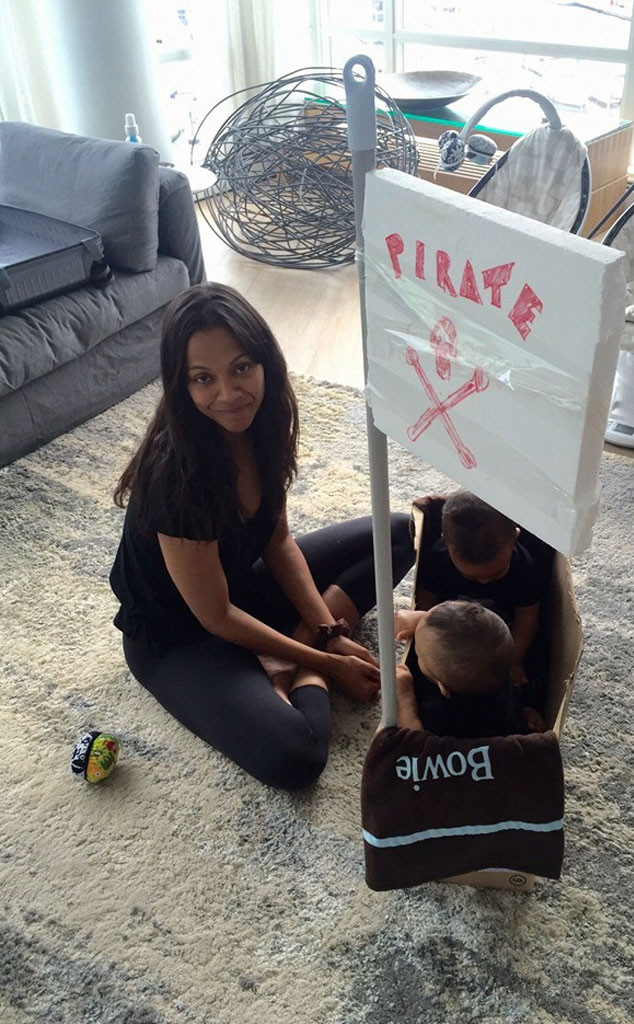 Facebook
Zoe Saldana is one cute (and creative) mama!
The 37-year-old Guardians of the Galaxy star distracted her and hubby Marco Perego's 8-month-old twin boys Bowie and Cy from the terror that is teething with the help of a homemade pirate ship.
Zoe posted photos to Facebook showing her playing with her adorable sons. "...it is amazing what an empty cardboard box, a broom stick, and a whole lot of imagination can do to children," she wrote. "Marco was so brilliant in making this 'Pirate' Boat. The boys loved. As soon as we put them in the box they went bananas! We took turns in dragging that thing everywhere....both boys in it."