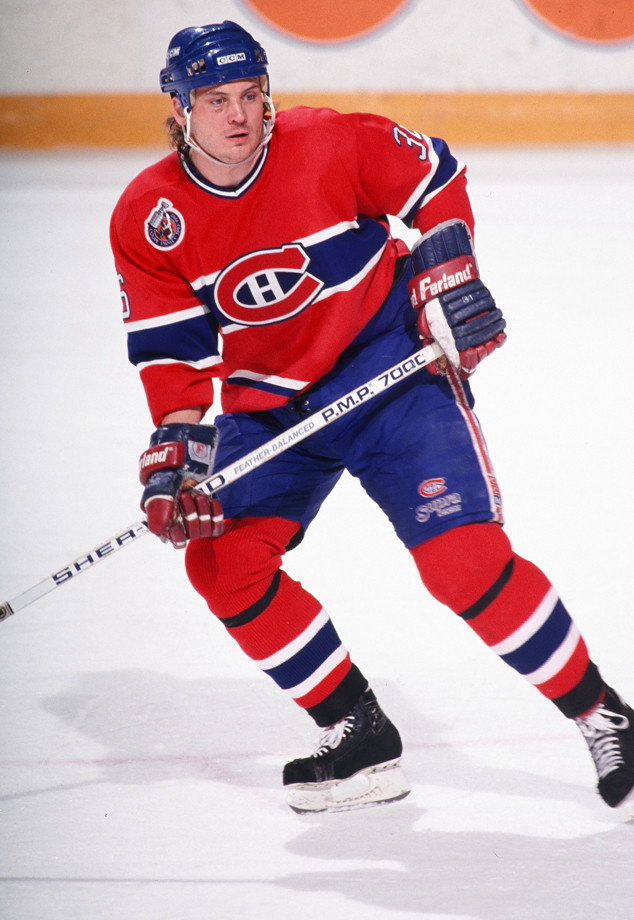 Steve Babineau/NHLI via Getty Images
Former NHL player Todd Ewen died Saturday at the age of 49.
The St. Louis Blues confirmed the Canadian athlete's passing on Twitter but did not release a cause of death. On Monday, however, a spokesperson for the St. Louis County Police Department confirmed to E! News that Ewen's death was being investigated as a suicide and it appears that he died of a self-inflicted gunshot wound. This is still an active investigation but no foul play is suspected.
Per CTV anchor Amanda Singroy's tweets, Ewen's family members said he "was a loving husband & father," adding that he had "battled depression for years."