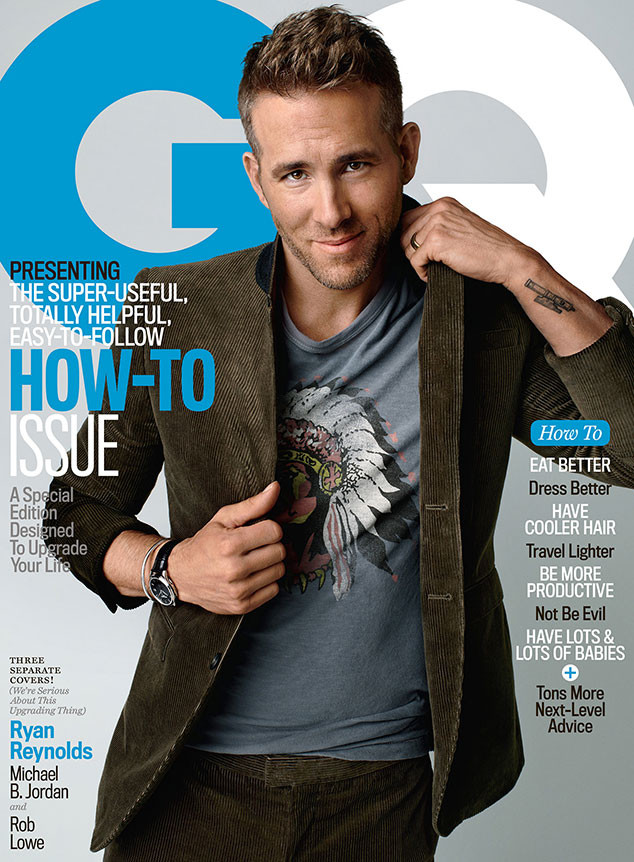 Peggy Sirota
Ryan Reynolds is the first to tell you he knew nothing prior to becoming a dad, and still really doesn't know much about fatherhood.
Although his wife, Blake Lively, gave birth to daughter James eight months ago, Reynolds tells GQ that he's still figuring it all out. He has learned at least one thing, though. "The one piece of advice I would say is: Don't listen to any advice. Because there's nothing you can do to prepare for it," he tells the magazine.
The Deadpool star has been considered one of the sexiest stars in Hollywood for years, but now the father-of-one is only interested in his passion projects and his family; he and Lively even decided to raise their daughter in a rustic home outside of New York City, away from the limelight. But he admits he surprised himself at his natural instincts.
"I'm surprised how patient I am with it. I feel like I could sometimes have a bit of a short fuse, but there's just been this weirdly endless supply of patience," he explains.