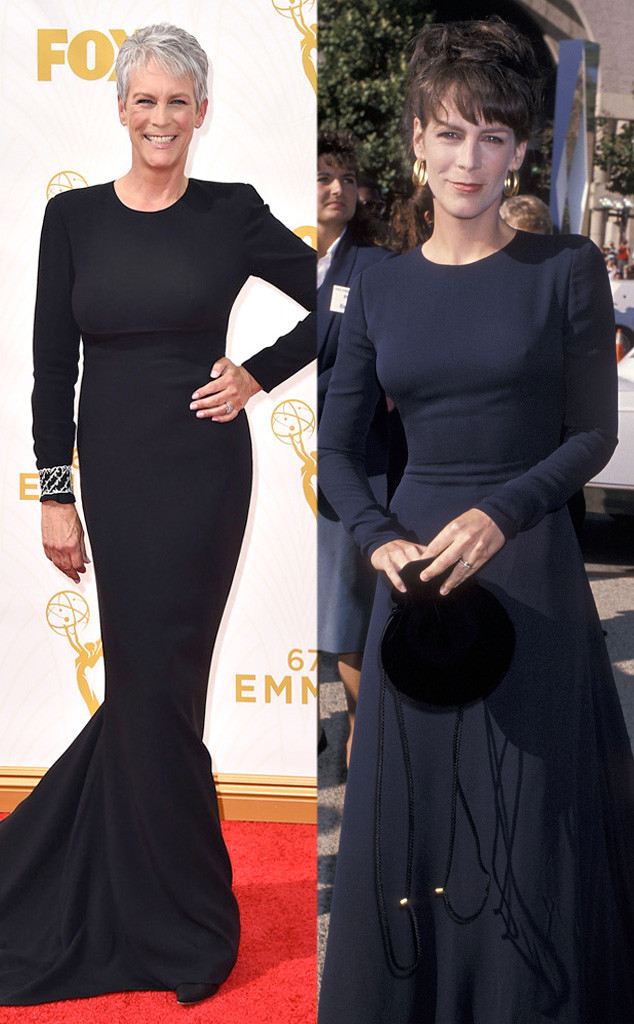 Jordan Strauss/Invision/AP
Déjà vu alert!
A major blast from the past graced the 2015 Emmys red carpet tonight in the form of the dark, long-sleeve Stella McCartney dress that Jamie Lee Curtis wore—an almost exact replica of a gown she donned 26 years ago at the 1989 Emmys. Back then Jamie was rocking a brunette pixie (cut to 2015: the style is a little more cropped and a lot more silver), gold hoops and a black purse, while this year the star only sported a simple diamond cuff to adorn her LBD (that's long black dress, if you're wondering).
Obviously she wowed in both looks, but it's worth saying: Jamie does get better with age, because we think we prefer the 2015 version of the elegant, long-sleeve gown. And Curtis is in good (royal) company when it comes to recycling dresses—it's kind of Kate Middleton's thing, too.
Related:
Hottest Fashion Bloggers Make 2015 Emmys Predictions!