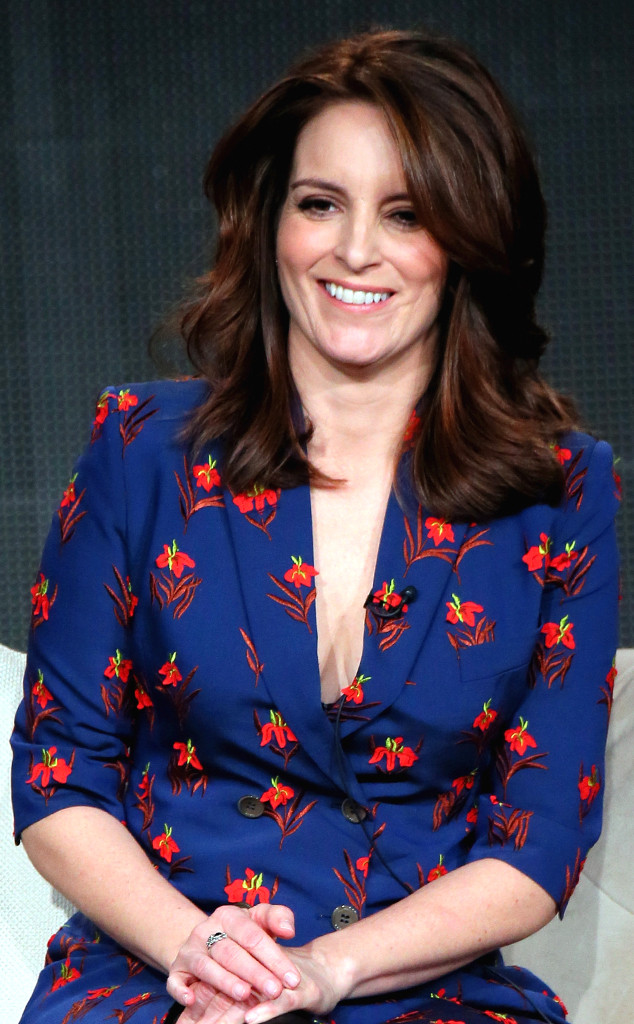 Mark Davis/Getty Images for Netflix
First the Golden Globes and now the...Oscars? Could it be true for Tina Fey?
Well...kind of.
The actress doesn't have any plans to pick up hosting gigs anytime soon, but she did say she had some ideas if the Academy Awards came calling. Production ideas, to be specific. Fey stopped by to chat with Ryan Seacrest during today's Emmy red carpet and she explained what her much-discussed interests are all about.
"I was really just running my mouth," Fey said of her off-the-cuff suggestion. "I was like, 'I'll produce the Oscars!' The only thing I would do differently is I would bring the people who do the live TV show timing from SNL...SNL 40, which won an Emmy last week, was three-and-a-half hours long and brought in exactly to time because those guys know how to do it."