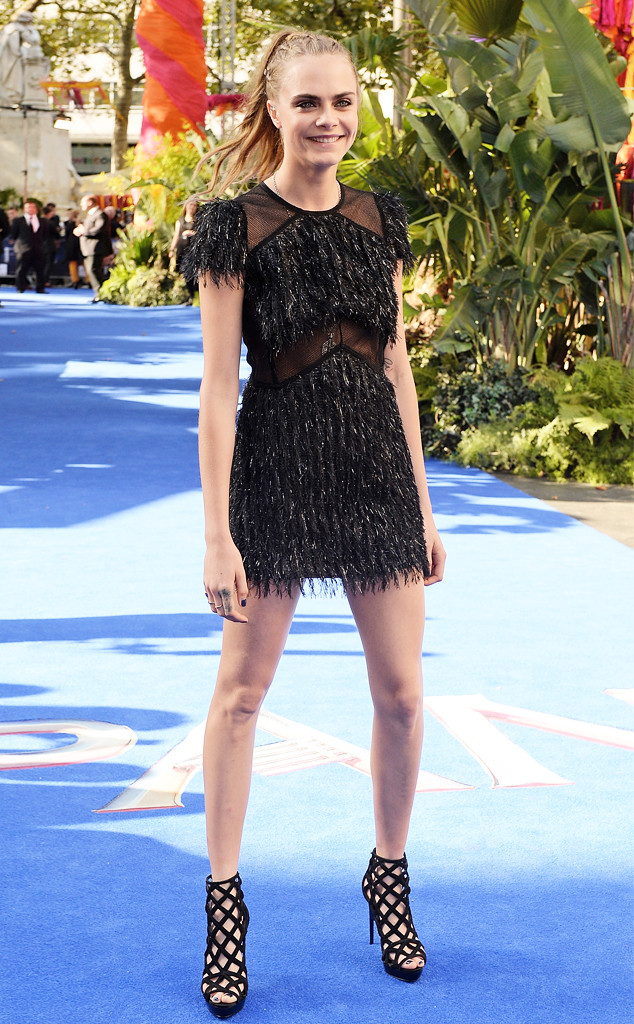 David M. Benett/WireImage
Someone's getting cheeky!
Cara Delevingne had a wardrobe malfunction, her second in less than two months, while attending the world premiere of Pan at the Oden theatre in London on Sunday.
The 23-year-old British supermodel and actress was photographed bending over a barrier to speak to fans, making her black, fringed mini dress ride up and giving others an eyeful.
Delevingne plays a mermaid in Pan, a Peter Pan prequel film. This marks her fourth movie role, following her leading performance in the mystery drama Paper Towns, which was released in July. While promoting it, she made headlines over a super awkward satellite interview with a local U.S. TV station.