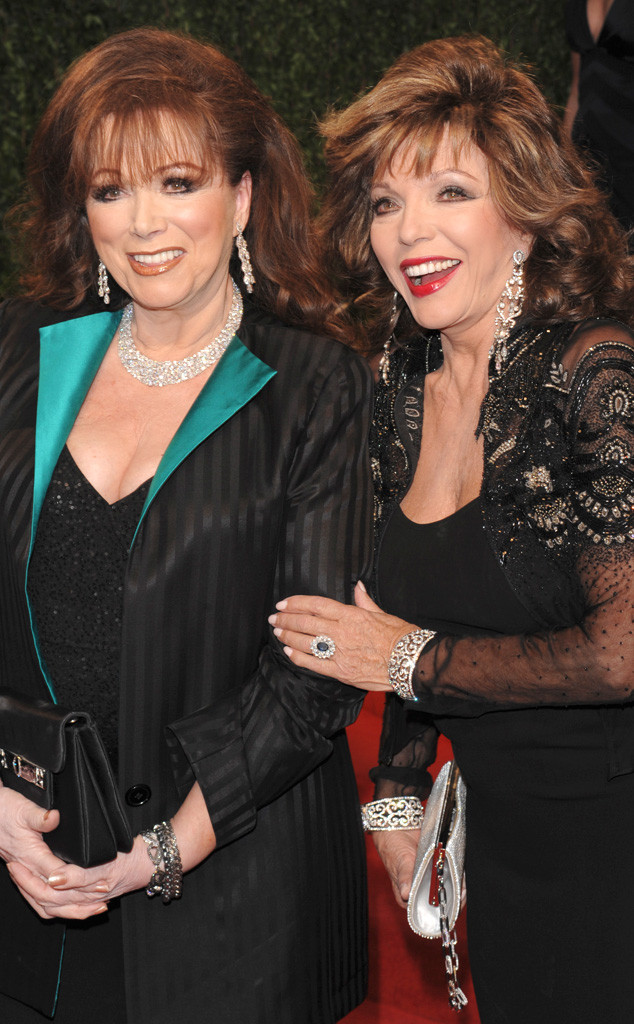 AP Photo/Evan Agostini
Joan Collins took to Twitter late on Saturday to paid a special tribute to her sister, Jackie Collins.
The famed New York Times-bestselling London-born romance novelist died that day at age 77 after battling breast cancer. Jackie is survived by Joan, 82, their brother, Bill Collins, daughters Tracy, 54, Tiffany, 48, and Rory, 46, and six grandchildren.
"Farewell to my beautiful brave baby sister," Joan wrote on Twitter, alongside a photo of herself as a young child and Jackie as a toddler. "I will love you and miss you forever. Rest in peace."