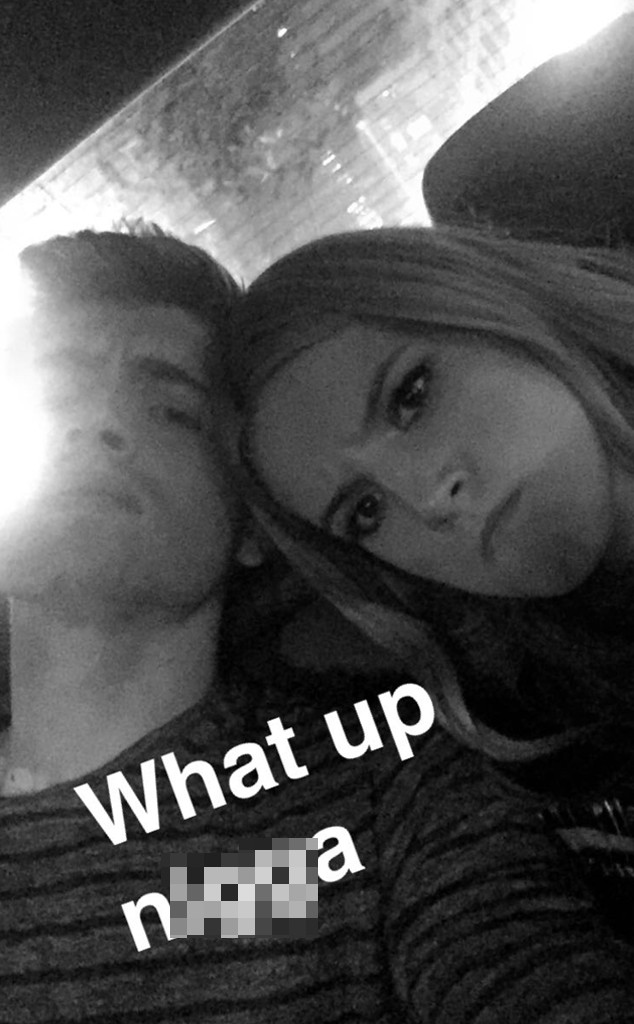 Snapchat
Gregg Sulkin is apologizing to fans after the N-word appeared on his Snapchat.
On Friday evening, a picture of the Faking It star and his girlfriend Bella Thorne surfaced on his personal account. What could have been an ordinary selfie, however, quickly turned controversial when the text "What up n---a" appeared on top of the photo.
Soon after the message was made live, some fans quickly criticized the actor for his inappropriate language.
On Saturday afternoon, however, Sulkin said that he wasn't behind the post by any means.