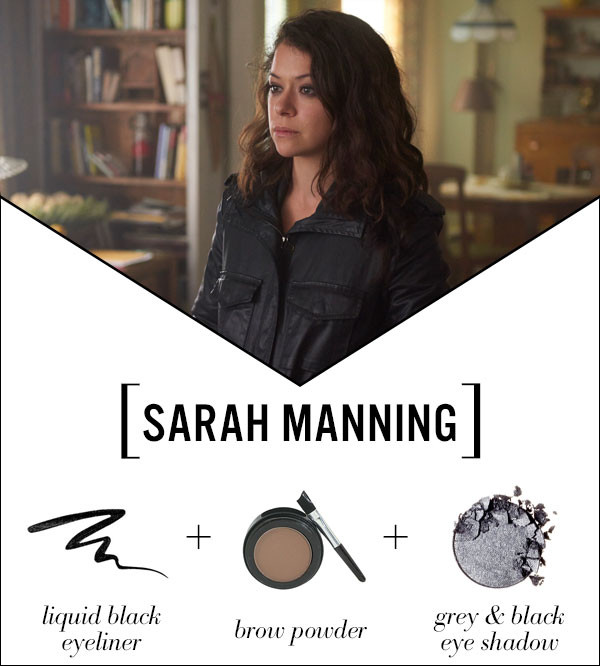 Oftentimes, the best beauty inspiration comes courtesy of our favorite television characters. You can't channel '60s vibes without a good Mad Men-inspired cat-eye or a modern-day music matriarch without fiercely manicured fingers, after all.
But for those without a makeup department on dial, we've figured out a realistic way to channel the drama into something much more wearable. Here's how to get Lead Actress status with a mere three products.
Tatiana Maslany as Sarah Manning
In Orphan Black, Tatiana plays multiple characters—all clones with very different personalities and styles. None, however, are as dynamic as Sarah Manning, the badass Brit on a mission to find the truth of her origins. Like with any archetypical rebellious character, it's all about the intense eye makeup.
Using darker hues, create a smoky under-eye, remembering to diffuse the shadow outward and upward toward the brow bone. Apply black liner to both top and bottom lash lines then smudge it out a bit. To frame the face, use a brow powder, instead of a pencil, to fill in the areas with the sparest hair. You're going for a lived-in, day-old makeup look, so the brows don't need to be so perfect.