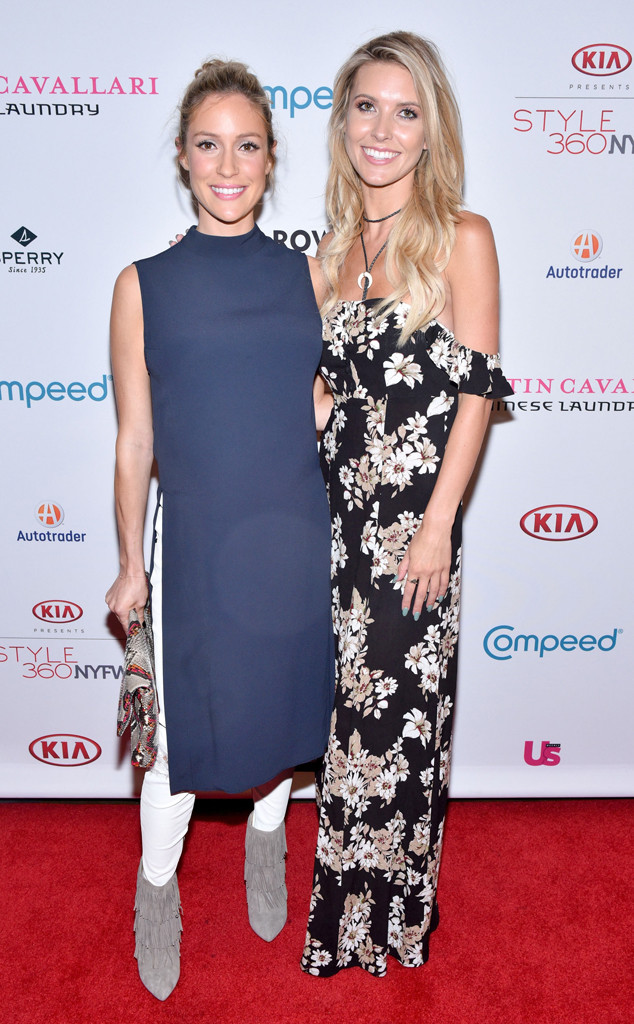 Grant Lamos IV/Getty Images
This one's a #TBT for the books.
During the last day of New York Fashion Week Thursday, Kristin Cavallari was spotted posing alongside none other than former The Hills co-star, Audrina Patridge. Wait a second—is it 2006?
The former reality stars hit the red carpet together in celebration of Cavallari's new fashion line in collaboration with Chinese Laundry, a project she told E! News she did a ton of homework to prepare for.
"All of my collections are trendy. I am always looking to the trend forcecast to see what the hot colors are going to be and I'm always looking at the runways and the fashion magazines because I want my customer to be able to be on trend," Cavallari said.
So, what was the major trend this time around for Cavallari? Fringe! The pregnant stunner admitted that it's one of her favorites, adding that she always feels sexy when she's wearing some form of the '70s staple. Both trendy and affordable, Cavallari kept all items in the line under $300.