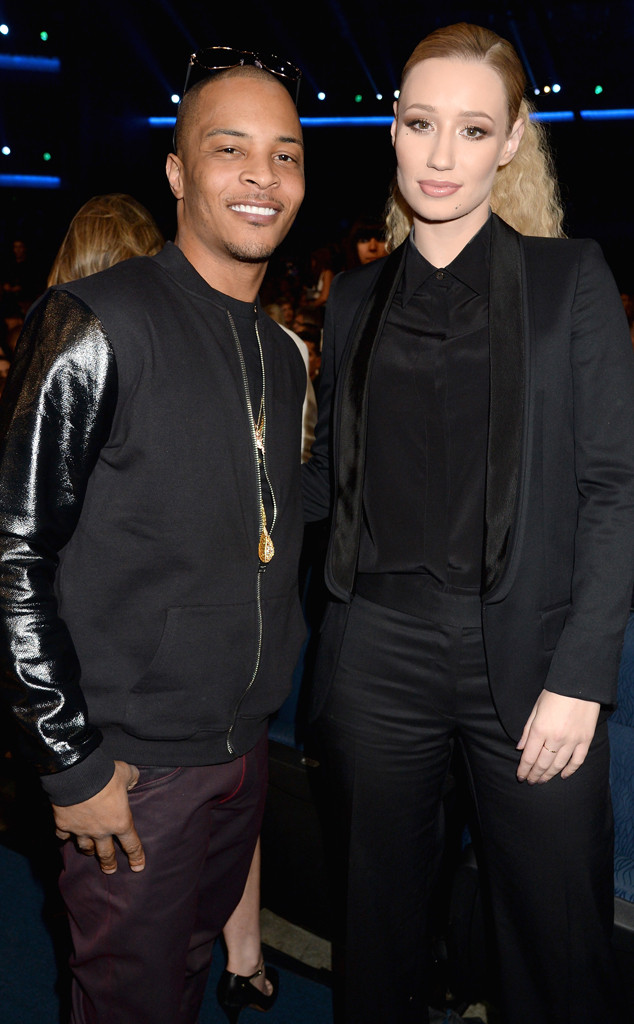 Jeff Kravitz/AMA2014/FilmMagic
T.I. is still team Iggy Azalea.
On Thursday, the rapper made headlines when he said in an interview that he "took a bit of a rest stop" in his relationship with the female emcee, prompting the Australian beauty to take to Twitter and say "Heres the deal, I am still signed to @tip and do business with him. The first ive heard of us having an 'issue' is via a radio interview."
She added: "I'm sure tip will publicly clarify what he meant when he feels he has the right platform to do so and other than that, im chillin."
And today, he did just that.