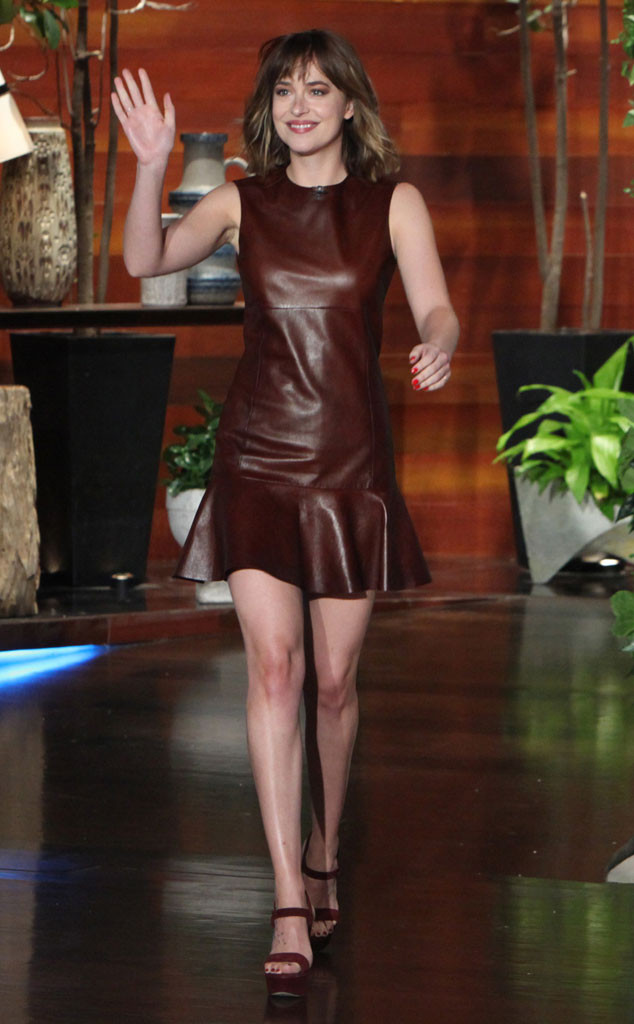 Michael Rozman/Warner Bros
Dakota Johnson played one of the sexiest roles of the year as Anastasia Steele in Fifty Shades of Grey, and while we may think that would assist her in landing some seriously hot dates, it actually works against her.
The 25-year-old actress sat down with Ellen DeGeneres and chatted about how the film has changed the way people treat her.
Though Johnson—daughter of Don Johnson and Melanie Griffith—is pleased to admit "nobody in my family" saw the racy film, she has had some uncomfortable encounters with those who have…for example, with her cab drivers.
"Well, sometimes, people just say things that are a little bit awkward for me," the star admitted. "Like, I was in a cab recently, and the driver was like, 'My wife and I, we saw your film. We really liked it.' And he goes, '...I thought there could be more sex.'"