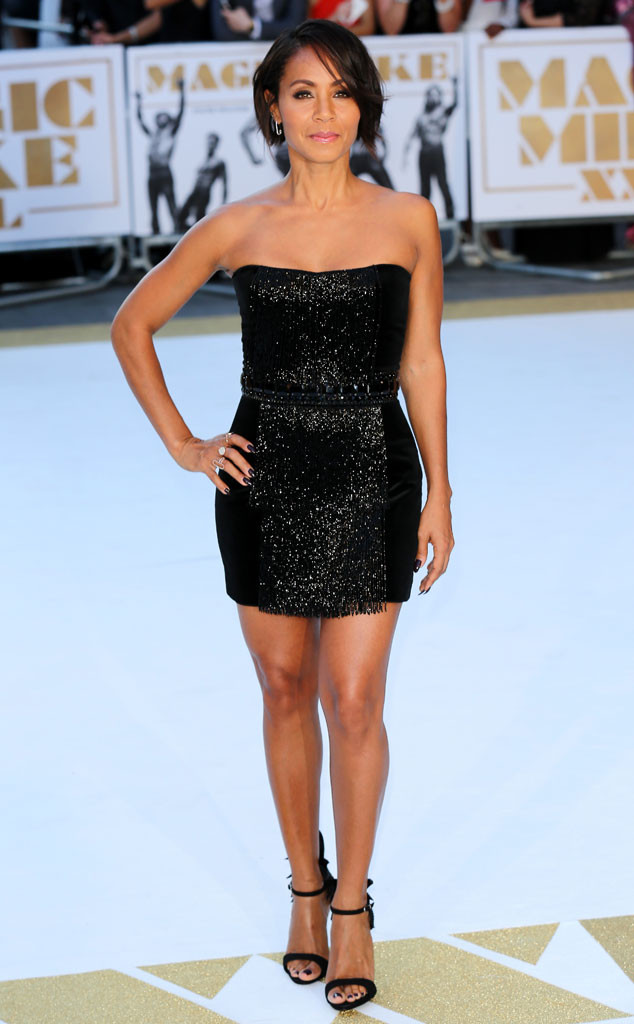 Tim P. Whitby/Getty Images
Jada Pinkett Smith's red carpet style always brings at least one of two things—if not both—to mind without fail: legs for days and power.
And we don't just mean physical strength, though she's obviously got that, her arms having been some of the best in the biz for 20 years. Moreover, since she's only about 5 feet tall, it's how she's standing on those stems that projects height.
Jada, who turns 44 today, has always packed a fierce punch in a small package, her style radiating a confidence and self-awareness that doesn't automatically come with slipping on a designer dress and some heels.