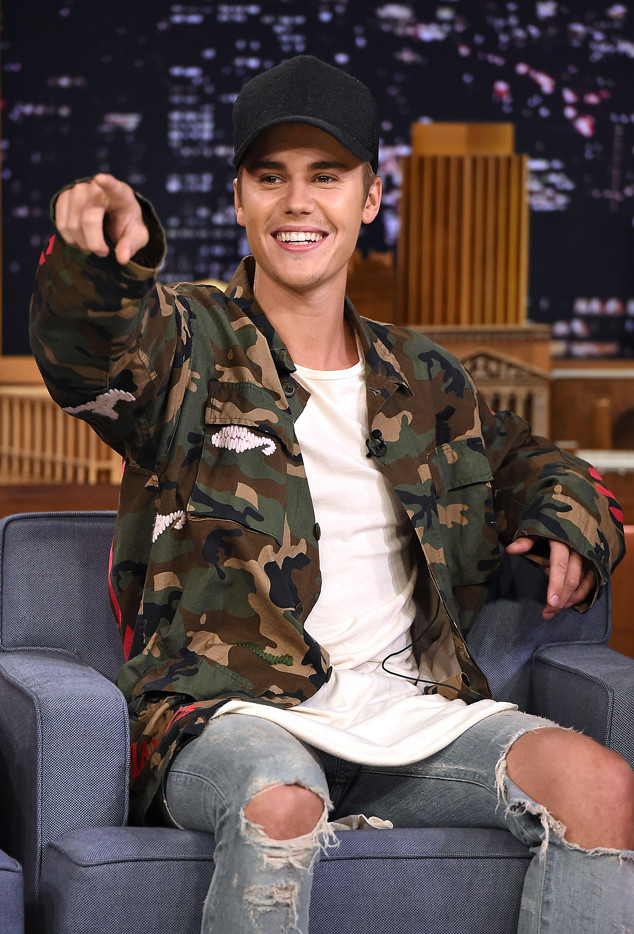 Theo Wargo/NBC/Getty Images for 'The Tonight Show Starring Jimmy Fallon'
We're not smiling, Justin Bieber.
The Tonight Show's Jimmy Fallon revealed Justin Bieber cancelled a planned sketch for his appearance on the show September 2 without any advance notice. The funnyman alerted fans of the show to the "Where Are You Now" crooner's big appearance with a tweet, saying "Doing something fun with Justin Bieber then he's performing with The Roots."
In a twist of unfortunate fate, Fallon nor fans never got to find out what that "something fun" was going to be when Bieber cancelled only a few hours before he was set to start taping without a clear reason.
"It's like, I don't care," Fallon said in Billboard. "I mean, I wish they'd told me weeks ago because today's the day, and now we have to crunch and think of an idea to do. And I have to apologize to the crew guys who built the set and the wardrobe people and everyone." How considerate, Fallon!