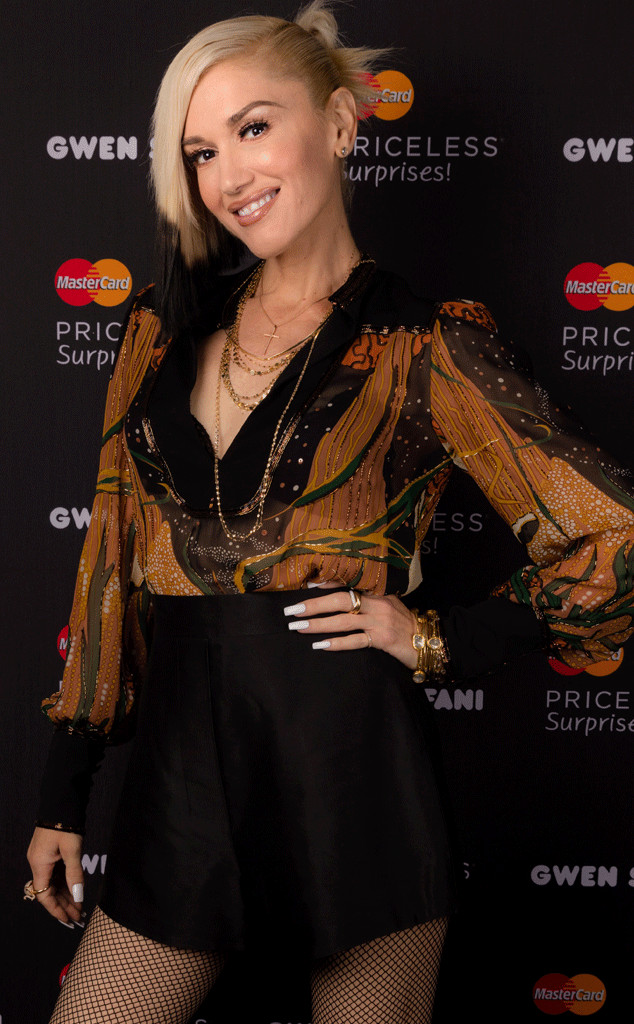 Christopher Polk/Getty Images for MasterCard
Is it just us, or is Gwen Stefani looking hella good?!
Maybe it's the look after performing with No Doubt during the summer. Perhaps it's the anticipation for a new season of The Voice. Or maybe it's that new hair 'do she's rocking around town.
"A lot of people would say that it's not new because I've done this 'do before," she told E! News while supporting Mastercard's Priceless Surprises campaign. "But you know, sometimes you have to just keep going back to something that you love."
Speaking of love, Gwen was more than excited to see our very own Jason Kennedy for the second time in seven months.
"Yay, it's you! You make me cry though," she joked when spotting the E! News co-host. "I don't have much memory but I do remember that."