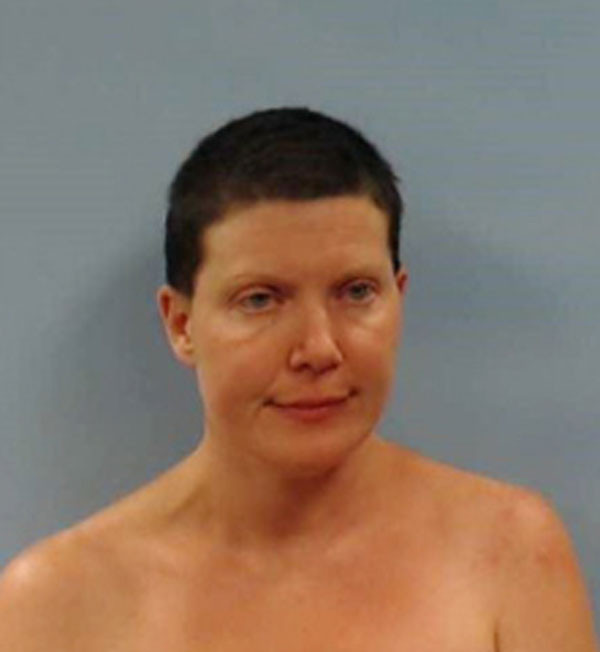 Roane County Sheriff's Office
Jennifer Lien will live long and prosper behind bars for the time being.
E! News has confirmed that the Star Trek: Voyager actress was arrested on Sept. 3 for indecent exposure, and has been held in custody at a Roane County jail with a $2,500 bond.
Lien has been charged with two misdemeanor counts of indecent exposure in an incident that happened on Aug. 31 in Harriman, Tenn., where she allegedly exposed herself in front of several children.
According to Variety, a neighbor of Lien's made a complaint to police after the actress had an outburst over a crying child. During her tirade, Lien exposed her breasts and butt. The neighbor stated that she had three children in the yard while this was happening.
The Roane County Sheriff's Office report also states that when police appeared on Sept. 3 with a warrant, Lien was not wearing clothes and resisted arrest.