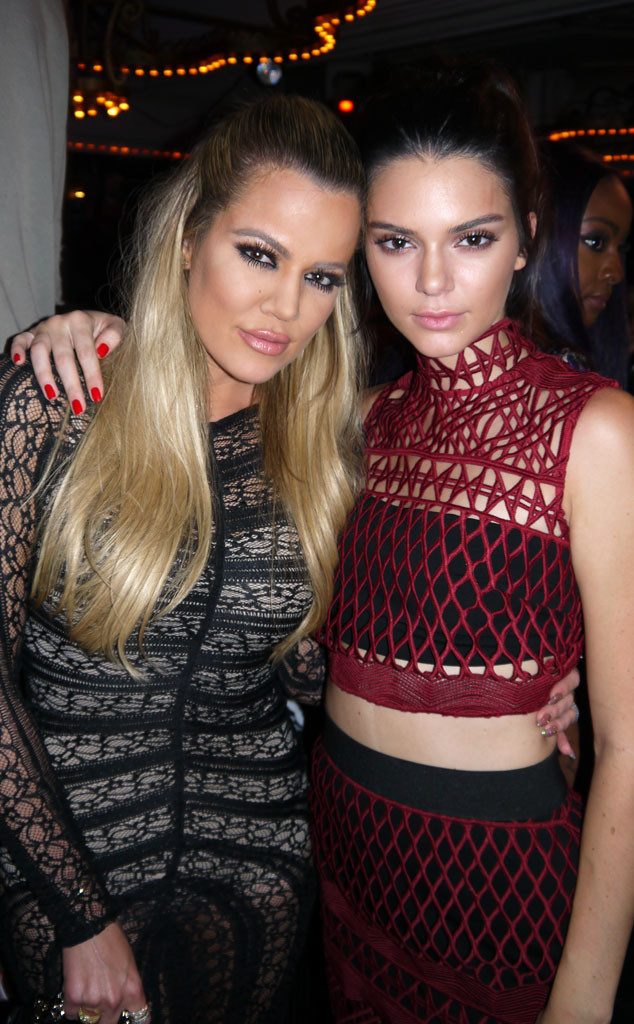 Hannah Sider / Galore
There's no denying it: The Kardashian and Jenner women are rocking New York Fashion Week. Whether it's Kendall Jenner strutting her stuff on the catwalk or Kylie Jenner looking stylish in the front row, these Keeping Up With the Kardashians stars know how to make a statement.
It was no different at an after-party at Up & Down in NYC Monday night, where Kylie celebrated her Galore cover along with the Tart x Galore Fashion Collection collaboration. She, Kendall, Kourtney Kardashian and Khloe Kardashian channeled their inner "Bad Blood" and showed up wearing all black as if they were starring in Taylor Swift's music video. Jonathan Cheban, Tyga and Justine Skye also attended the celebration.
An eyewitness tells E! News that Pia Mia was spinning while Skye performed. Everyone else danced the night away.
"Kourtney was drinking champagne and dancing with Khloé near the DJ booth," the insider tells us. "Kourtney seemed really happy and enjoyed her night out with her sisters. She was smiling and dancing."