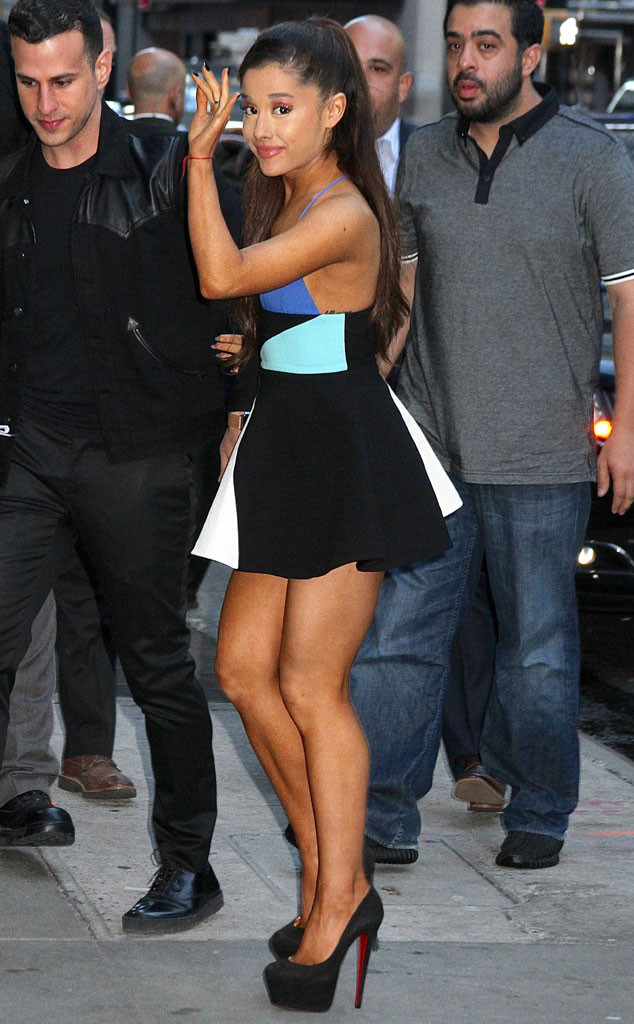 Fortunata / Splash News
Ariana Grande is talking doughnut-gate (again).
Back in July, the 22-year-old pop star found herself on the receiving end of rampant criticism after surveillance footage released by TMZ showed her licking doughnuts she didn't pay for at Wolfee Donuts in Lake Elsinore, Calif., and then telling backup dancer-turned boyfriend Ricky Alvarez, "I hate Americans. I hate America."
Following the backlash, she issued not just one but two apologies (her first attempt to say sorry was widely criticized), and she addressed the widespread disapproval in an interview on Tuesday with Good Morning America, which marked her first live television interview since the scandal.