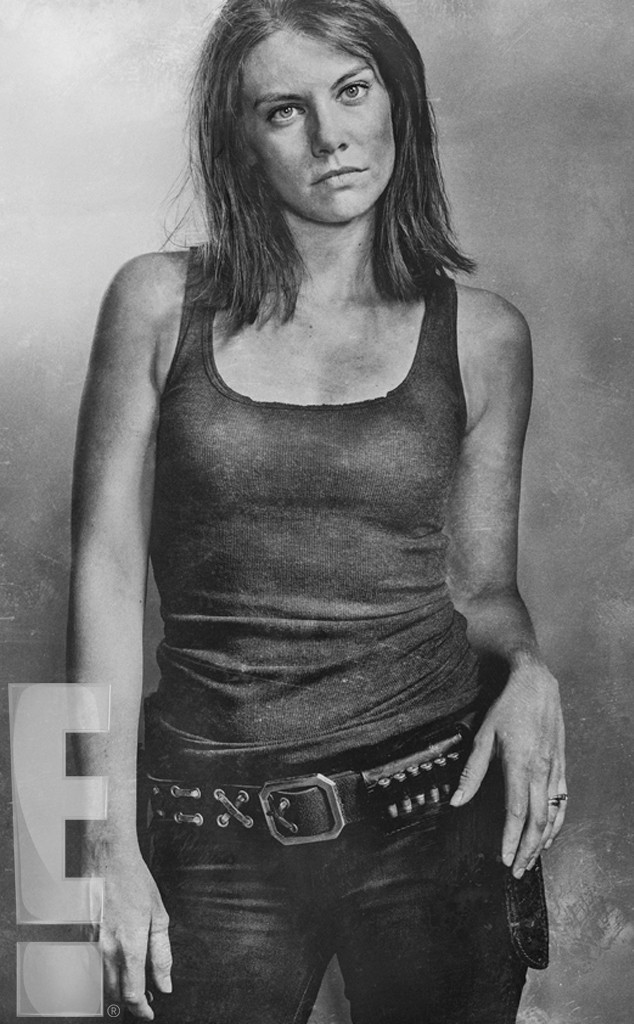 Frank Ockenfels 3/AMC
If you were stuck in a zombie apocalypse, you'd totally want Lauren Cohan on your side, especially when you see how badass she looks in this exclusive first photo from The Walking Dead season six.
When the AMC hit returns, our group of survivors were holed up in Alexandria—and clashing with the residents there. The new season will see their safe haven endangered by multiple threats. That means the residents of the formerly peaceful town will have to take a second look at Rick's survival tactics, and the Grimes group will have to pause and take into account their fellow Alexandria residents' survival methods.