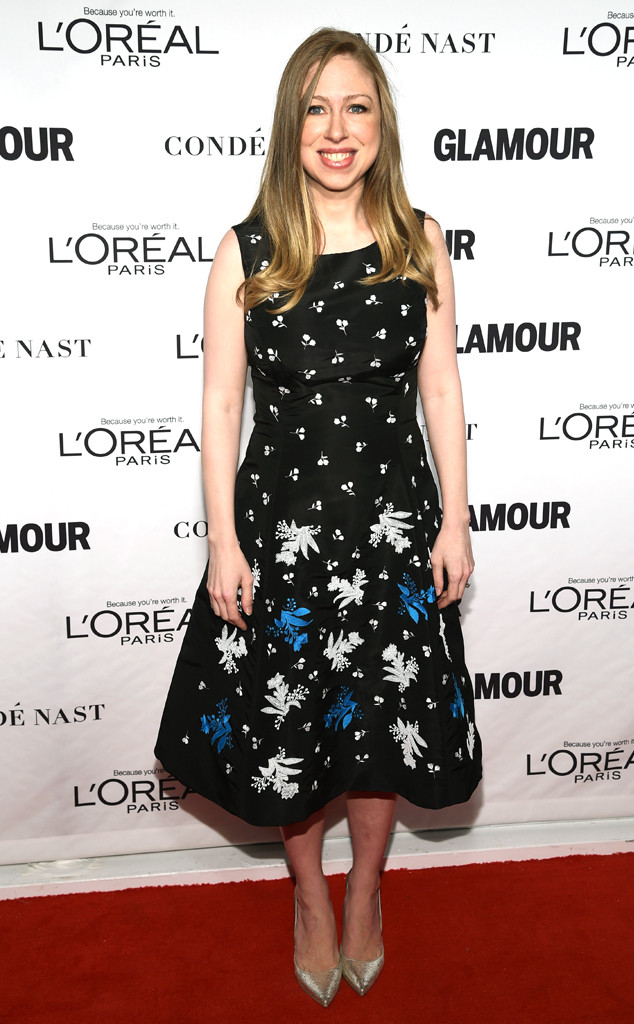 Dimitrios Kambouris/Getty Images for Glamour
Chelsea Clinton comes from a line of politicians, but that doesn't mean she's one.
Once the First Daughter, Chelsea is now a mom and an author. The 35-year-old appeared on Today Tuesday morning to talk about her new book, It's Your World, and opened up about life with daughter Charlotte Clinton Mezvinsky and her presidential candidate mother.
Although Hillary Clinton's campaign has hit a rough patch as of late, resulting in a decline in the polls, Chelsea remained positive. Talking to NBC's Savannah Guthrie, Chelsea said, "I'm not a pundit, I'm a daughter, and as I just said, I love and admire my mom."
"I know that she is talking about issues that are important to families across our country. I believe that is starting to resonate. I believe that as more and more Americans hear from her, they'll come to know why I'm so proud to be my mother's daughter, and even more why I'm so proud that my mother is my daughter's grandmother."