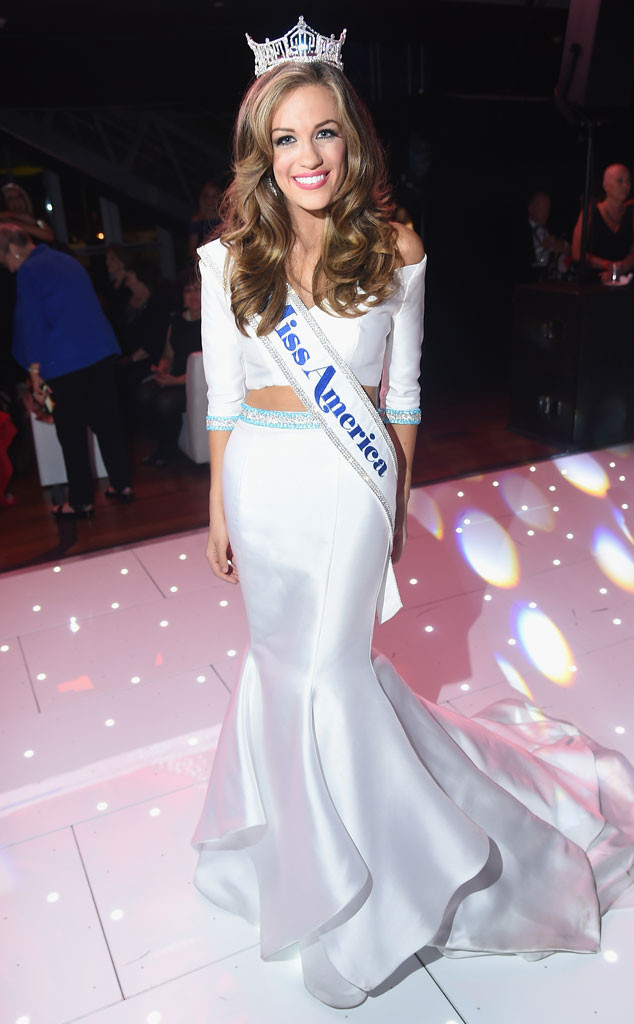 Michael Loccisano/Getty Images for dcp
Well, well, well, Betty Cantrell. You've moved on up from Miss Georgia to Miss America, but can you handle the pressure?
Or better yet, can you handle the tweets?
The second-most famous beauty pageant (thanks to Donald Trump's antics rocketing Miss USA to the top spot) took place last night and it was certainly a sight to see. On its face Miss America was your pretty standard pageant—there were ball gowns, mediocre talents and cringe-worthy current events questions. Aside from the now-infamous Vanessa Williams apology nothing too crazy went down, but do you think that stopped the world at large from taking to Twitter to express all their thoughts on the evening?
No it did not.
Because admittedly, a show like Miss America provides a lot of material for aspiring Twitter comedians. Some people decided to simply provide cheeky coverage of the broadcast's happenings, from the over-the-top fashions to the very enthusiastic judges: