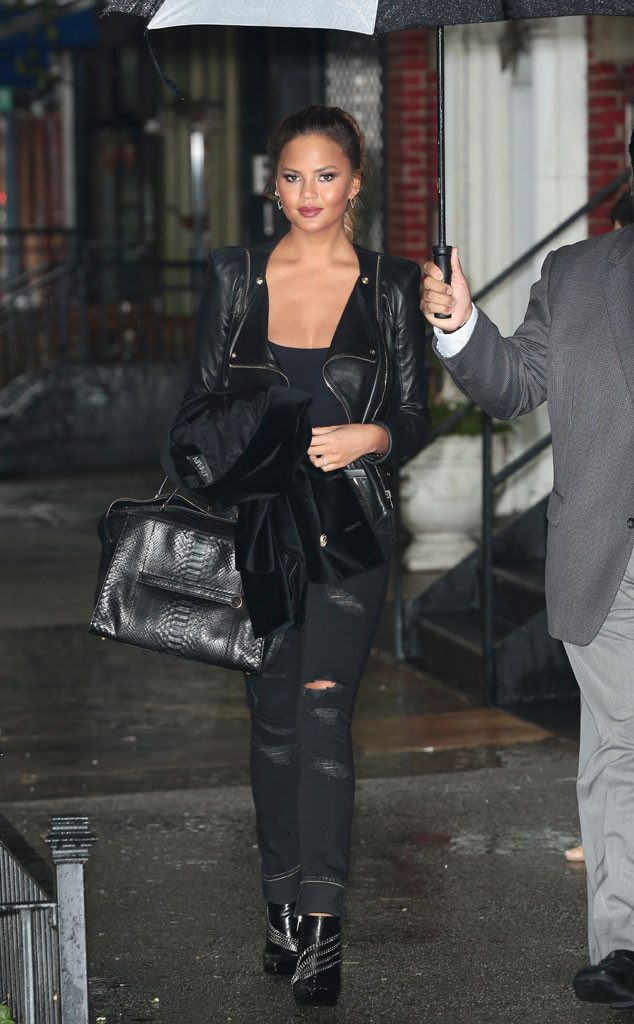 NIGNY / Splash News
While Chrissy Teigen is known for her outspoken ways, the 29-year-old stunner is well aware that her comments are regularly misconstrued.
Case in point? In a recent interview at Lauren Conrad's New York Fashion Week show, the television personality joked to reporters that she's not a fan of any "hot" help and said she keeps any sexy ladies in the service industry away from John Legend, her husband of two years (the couple is celebrating their anniversary today).
"No hot nannies, drivers, or maids," she quipped last week. "It's an ongoing joke in my house. I do want to have kids one day, so it's something that I have to think about. But the rule is no hot nannies. I trust John, but you never know with these men."