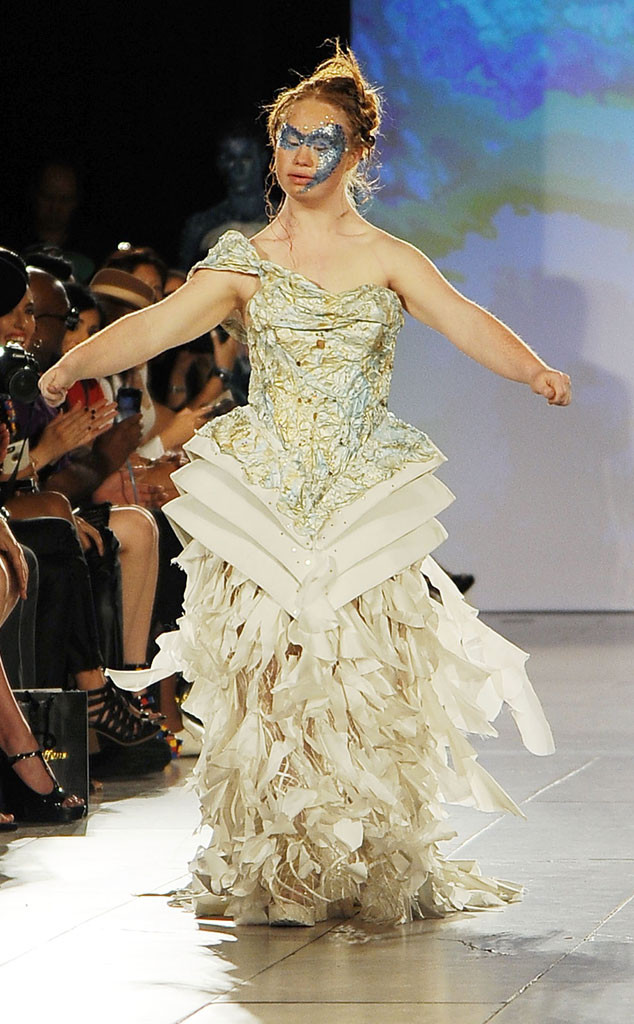 Chance Yeh/Getty Images
In one of the most exciting moments during New York Fashion Week thus far, 18-year-old Madeline Stuart—who has Down Syndrome and a leaky heart valve—made her runway debut and absolutely killed it!
The sweet teenager from Australia conquered the catwalk with ease on Sunday night, strutting her stuff alongside two male models covered in body paint (not too shabby, huh?) as a part of the FTL Moda presentation of international designers at Grand Central's Vanderbilt Hall.
The redheaded model donned several awesome outfits, including a gorgeous floor-length ivory gown as well as a multi-colored halter top with shiny purple hot pants. But our favorite look of the evening was a t-shirt Maddy rocked that simply read, "I Am NYFW" on the back, which garnered a roar of cheering from the crowd.