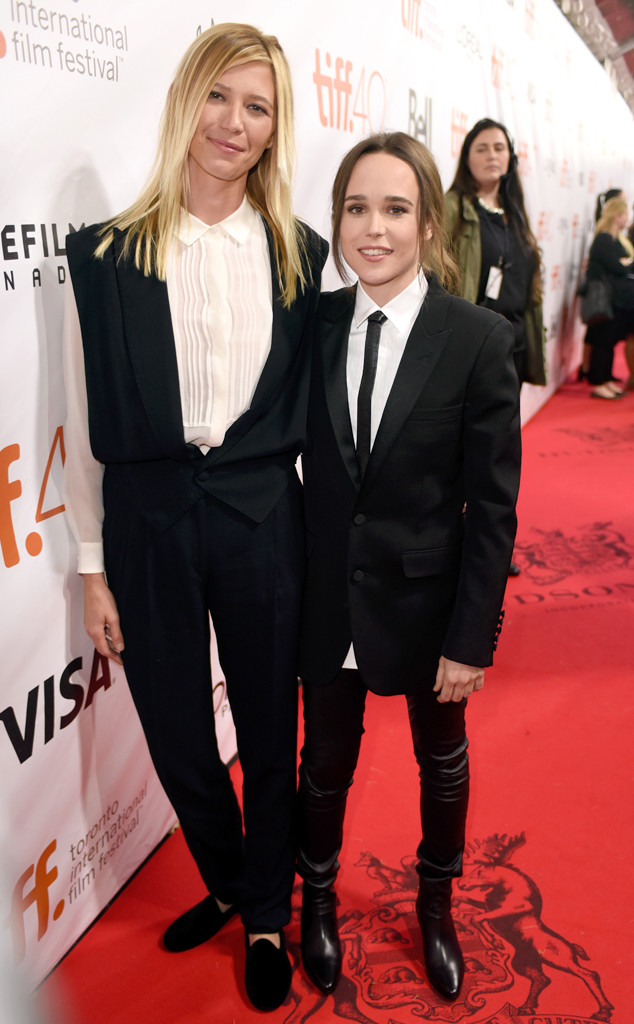 Jeff Vespa/Getty Images
Ellen Page had a special plus one at the Toronto International Film Festival Sunday night.
At the premiere of her latest film Freeheld, the actress walked the red carpet with her girlfriend Samantha Thomas.
This was the first red carpet for the couple. Why tonight, you may ask?
Page told me with a big smile, "I'm in love."
Freeheld has been a passion project for Page so the premiere seemed like the right time for their glamorous public debut. Page told E! News exclusively that "walking down the carpet holding my girlfriend's hand is pretty special."
"It's pretty awesome," she added.