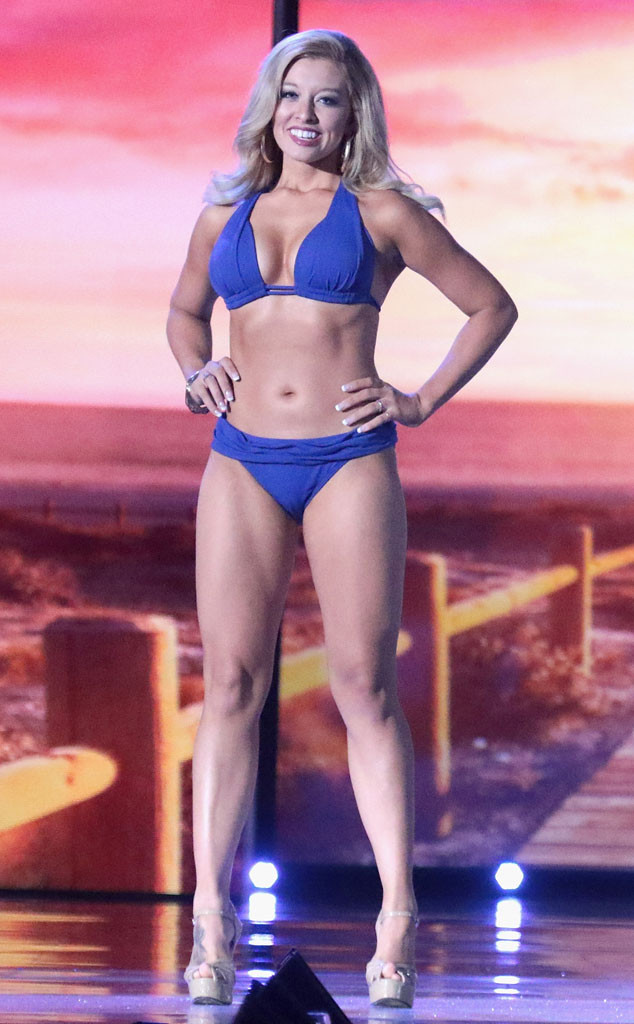 Donald Kravitz/Getty Images
Before one of 52 lovely ladies will be crowned Miss America 2016, the group took part in some dress rehearsals, so to speak, at the pageant's preliminaries.
The contestants flaunted their bikini bodies in colorful swimsuits for the Lifestyle and Fitness contests and demonstrated their creative talents at the Atlantic City Boardwalk Hall in Atlantic City, New Jersey last week. The preliminaries took place over two days and several winners were chosen.
Miss South Carolina, Daja Dial, wearing a turquoise bikini, Miss Florida, MaryKatherine Fechte, wearing a white one, and Miss Iowa, Taylor Wiebers, wearing a blue two-piece swimsuit, in blue, were named winners of the preliminary Lifestyle and Fitness contests and will receive $1,000 scholarships. (See more photos of the Miss America 2016 contestants in bikinis before the main pageant).