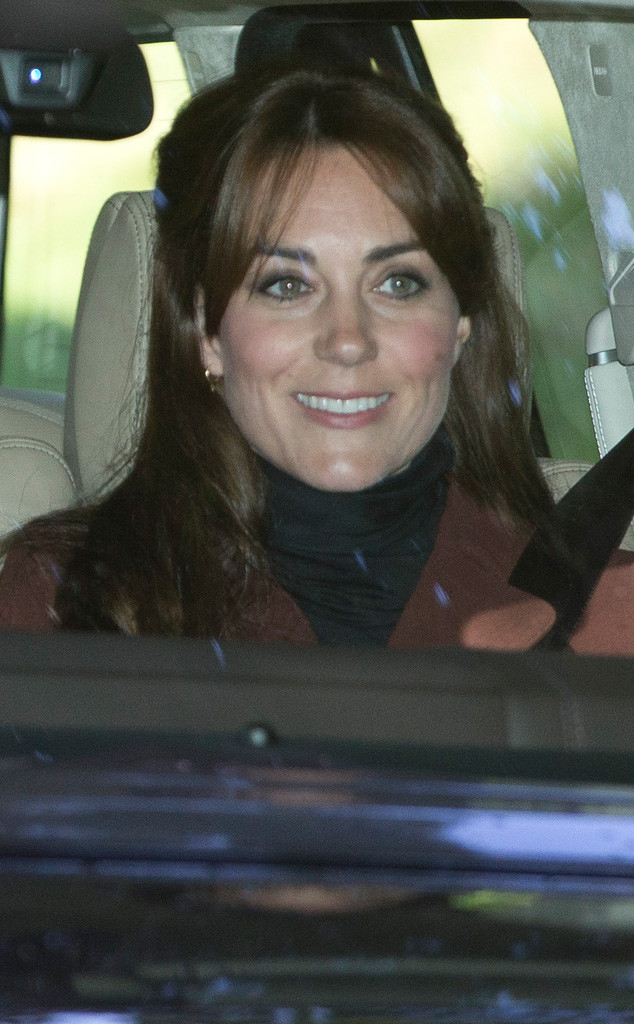 Jesal / Tanna / Splash News
Kate Middleton showcased a new hairstyle on Sunday while riding with Prince William in their Range Rover on the way to church in Scotland.
Her appearance marked the first time the 33-year-old Duchess of Cambridge has been seen in public since late July, when she attended the America's Cup World Series in England. It marked her first royal engagement since giving birth to Princess Charlotte, her and William's second child and first daughter, who is now 4 months old. There, she wore her hair in a ponytail.
On Sunday, she wore her long brown hair pinned back, with long bangs framing the sides of her face.