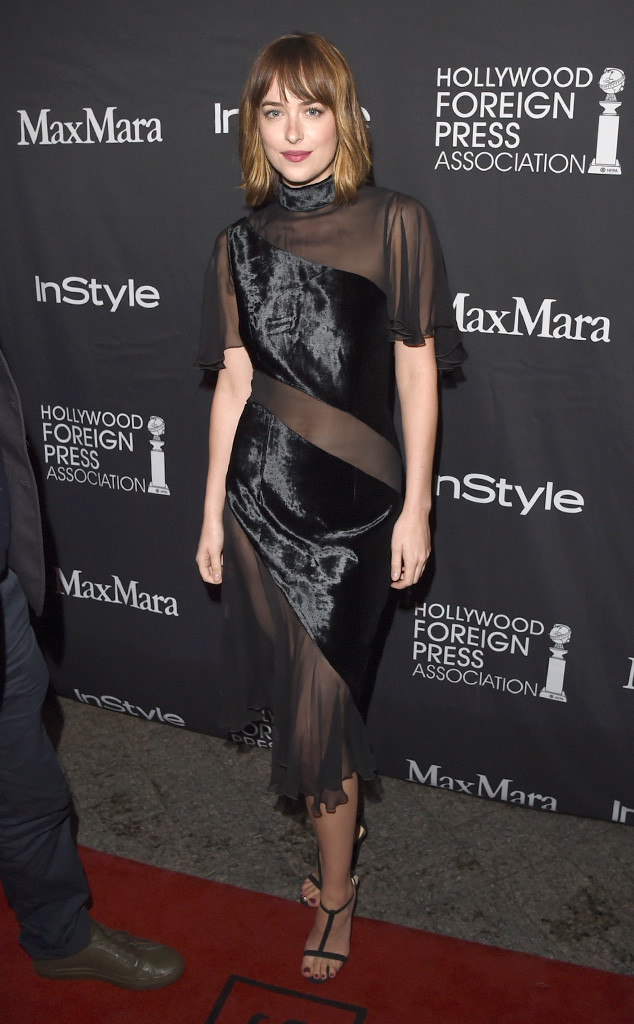 Jason Merritt/Getty Images
InStyle and the Hollywood Foreign Press Association did it again last night.
They threw one heck of a star-studded event at the Toronto Film Festival. Even the heavy downpour of rain and chilly temperature didn't keep the celebs away from the annual bash party, which took place at the Windsor Arms Hotel and was sponsored by Max Mara.
Among the guests were Eddie Redmayne, Dakota Johnson, Alicia Vikander, Brie Larson, Tom Hiddleston, Elizabeth Olsen, Idris Elba, Luke Evans, Joel Edgerton, Sarah Silverman, Naomi Watts, Benicio Del Toro, Rachel Weisz, Michael Shannon, Carmen Ejogo, Geoffrey Rush, Christian Slater, Ethan Embry, Paul Dano and Zoe Kazan.