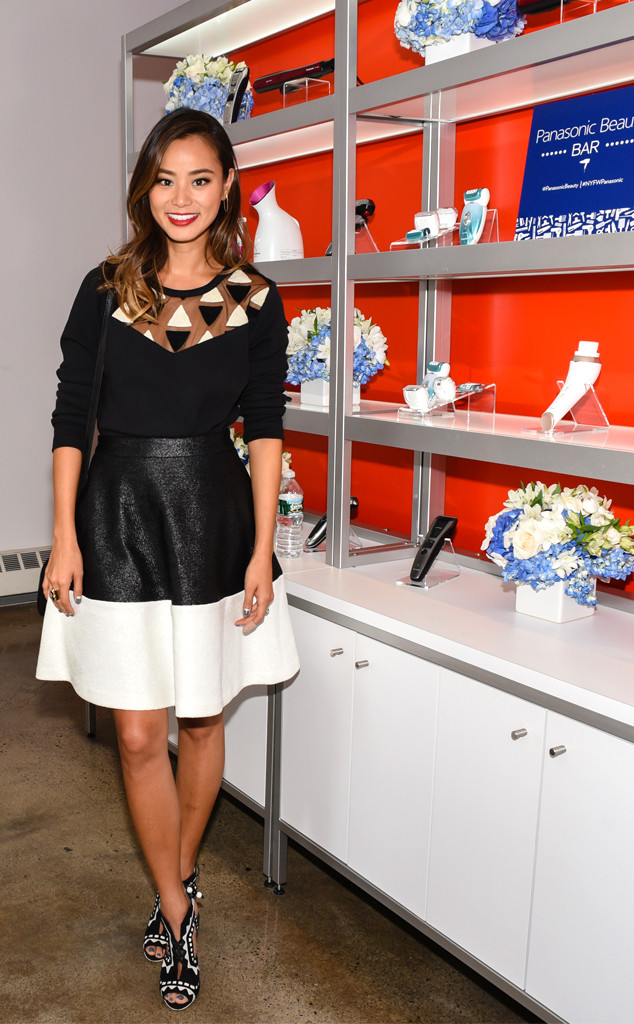 Zach Hilty/BFA.com
If there's a belle of the New York Fashion Week ball, hands down, it's Jamie Chung. The bride-to-be, who will be marrying fiancé Bryan Greenberg Halloween weekend, has been breathlessly making the rounds from show to show and party to party.
E! News caught up with the Once Upon a Time actress at the NYFW SS16 Panasonic Beauty Bar, where she sipped CORE water and spilled some of the beans about her Big Day including what she might wear to the costume party they're throwing the night before.
That's right, instead of a traditional rehearsal dinner, Jamie and Bryan are doing it Halloween-style!
"We're embracing the fact that [the wedding] is on that weekend," Chung told E! News. "We're going to have fun with it."