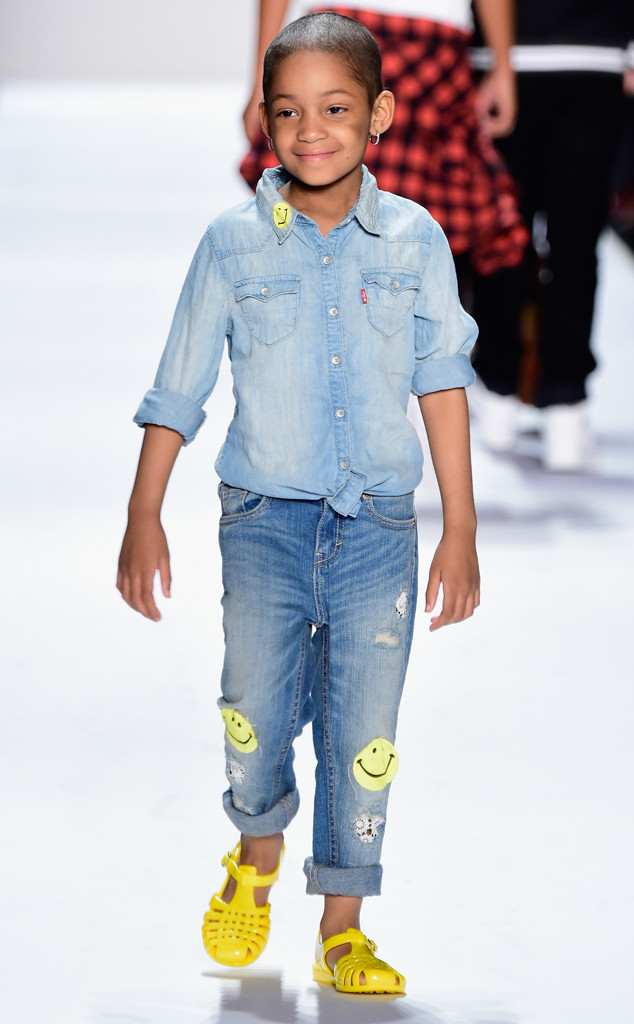 Frazer Harrison/Getty Images for NYFW: The Shows
Leah Still's runway game is sooo strong!
Many may know Devon Still's daughter as a true fighter who has battled childhood cancer over the past several months. But at a recent New York Fashion Week event, the young girl who has left thousands inspired with her bravery and spirit showed she's more than ready to become a model on a major fashion runway.
While attending Haddad Brands' Kid's Rock! Fashion Show at Moynihan Station, Leah got people on their feet when she showed up in not one but two signature looks.
Wearing head-to-toe Levi's denim, Leah smiled for the cameras as she graced the runway with bright yellow sandals and the #LeahInLevis on the back of her jacket. She would later switch up her attire with white sunglasses, a Nike T-shirt and pink pants.