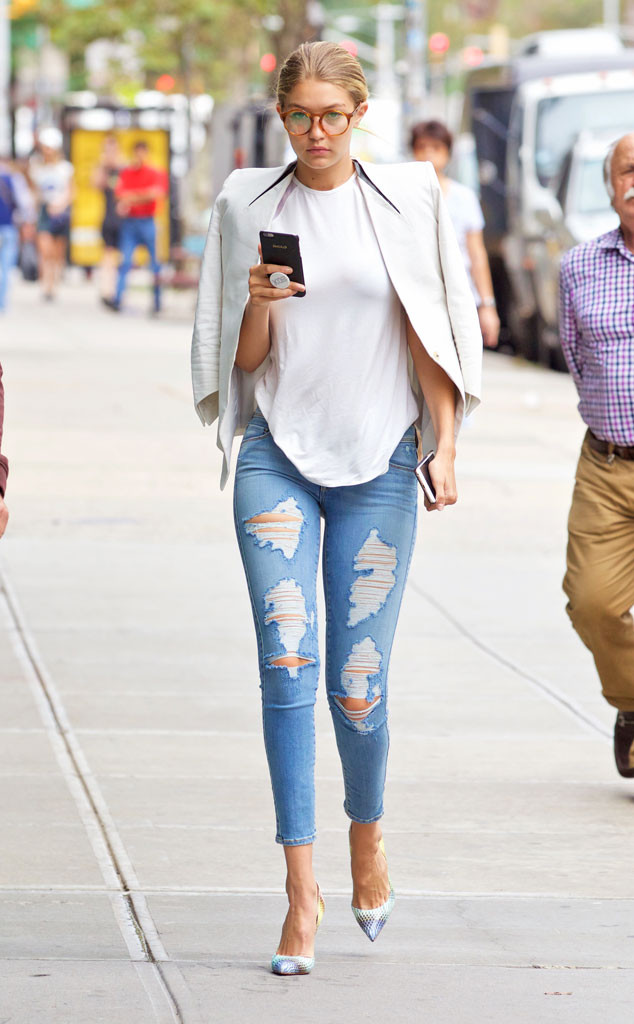 Alberto Reyes/INFphoto.com
Back by popular demand, it's How to Dress Like a Street Style Star!
The adoring public has been begging—nay, demanding—for more fashion tips after our extremely popular tutorial inspired by the Fall/Winter shows back in February. Well say no more, aspiring style stars, because fashion's biggest names are back in the Big Apple and that means more breathtaking outfits to copy.
The who's who of the world have flocked to Manhattan to see the latest looks from the biggest designers, but also to show off their latest looks. Because if you can't use Fashion Week to show off how fab you are, then what is it good for? But don't be disappointed if you didn't get an invite this time around—thanks to the magic of the Internet, you can become a sartorial star in your own right. Instagram was practically invented for the purpose of reminding all of your followers that you are bangin'.
First, though, you have to dress the part. We've been scouring this season's shows and after-parties to cull the latest and greatest trends, and the result is the only outfit guide you need. Simply follow all of these rules and you'll be on your way to street style fame.