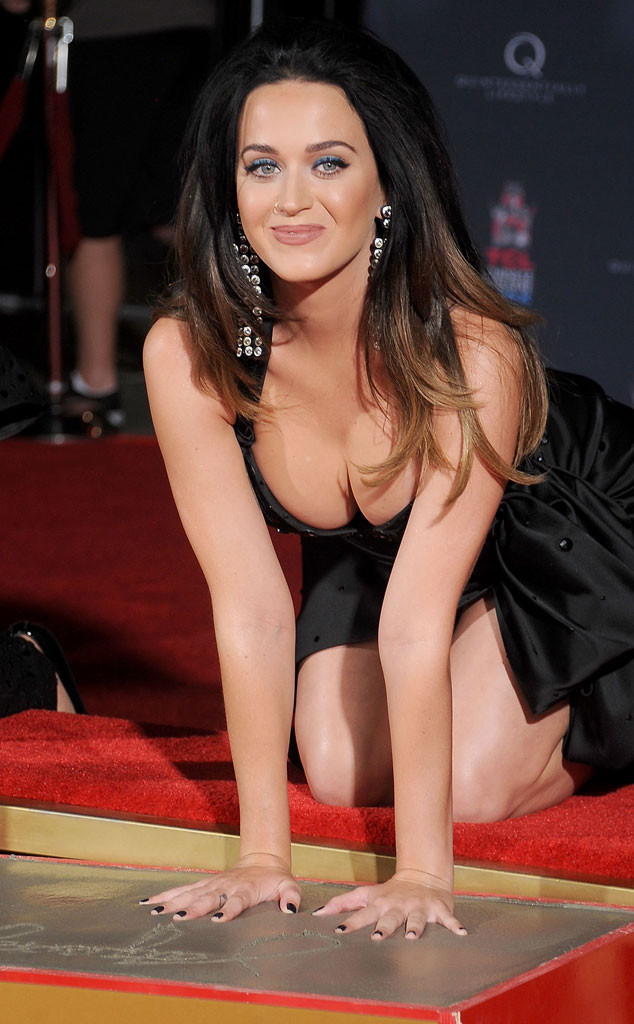 Gregg DeGuire/WireImage
Katy Perry is living a real-life teenage dream as of late.
From hitting up clubs with Rihanna to riding segways at Burning Man, the 30-year-old singer has been the life of the party over the last few weeks.
On Thursday night, she took to Instagram to share yet another festive pic, sitting poolside and smoking a hookah with a mermaid (er, permaid?) decked out in black latex.
"Ayyyye pink dolphin what's good?! @permaidpermaid," she captioned the photo, referencing the rare pink dolphin that was spotted n Louisiana over the Labor Day weekend. In the pic, Perry dons a green and white striped mini that flashes a peek at her white undies, accessorizing with gold sandals and a headband.