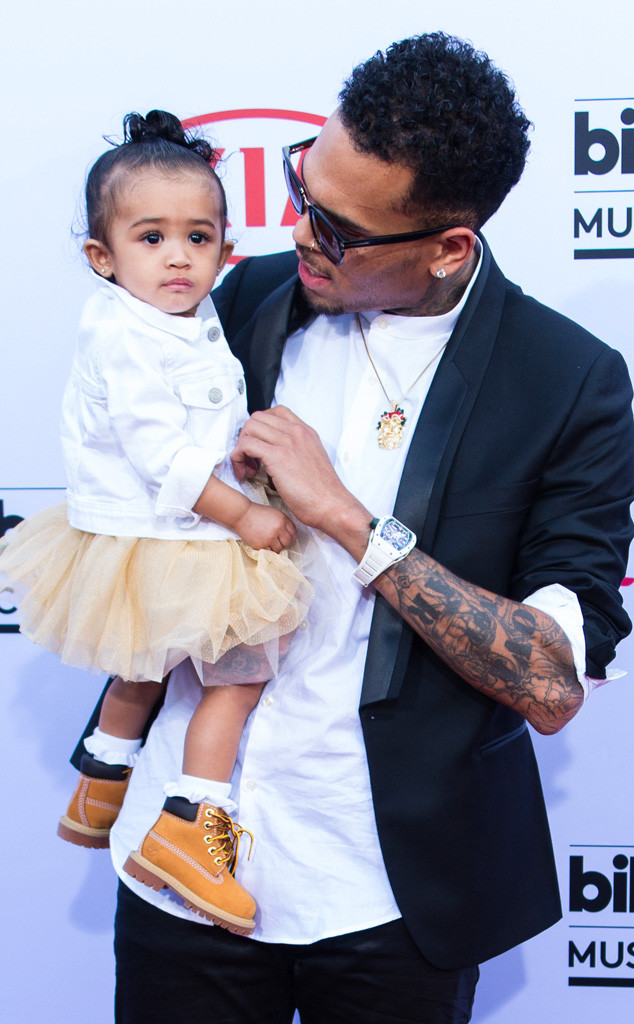 London Entertainment/Splash News
UPDATE: Chris Brown and Nia Guzman have agreed that Royalty will take Brown's last name, according to TMZ.
______________________________________________________________
Chris Brown has been in a custody battle with the mother of his daughter, Royalty, and E! News can confirm that the "Body on Me" singer won joint custody in a Houston court Friday.
Brown gets to take little Royalty home today, but must pay Nia Guzman, Royalty's mom, $2,500 per month in child support. Guzman wanted Brown to have only supervised visitation rights, but the judge ordered in Brown's favor. Both Guzman and Brown live in Los Angeles.
While it seemed like Brown and Guzman were cordial at the beginning, their relationship quickly soured. According to reports, Guzman was seeking $15,000 per month in child support in addition to the supervised visits. Soon after, Brown went on a Twitter rant slamming Guzman for using their daughter as a "meal ticket."
"Some men my age run from their responsibility as fathers. I embrace mine. Just sucks that some females use children as meal tickets," Brown tweeted. "Using a child as leverage is never ok. The highest praise to the men who actually want their kids."