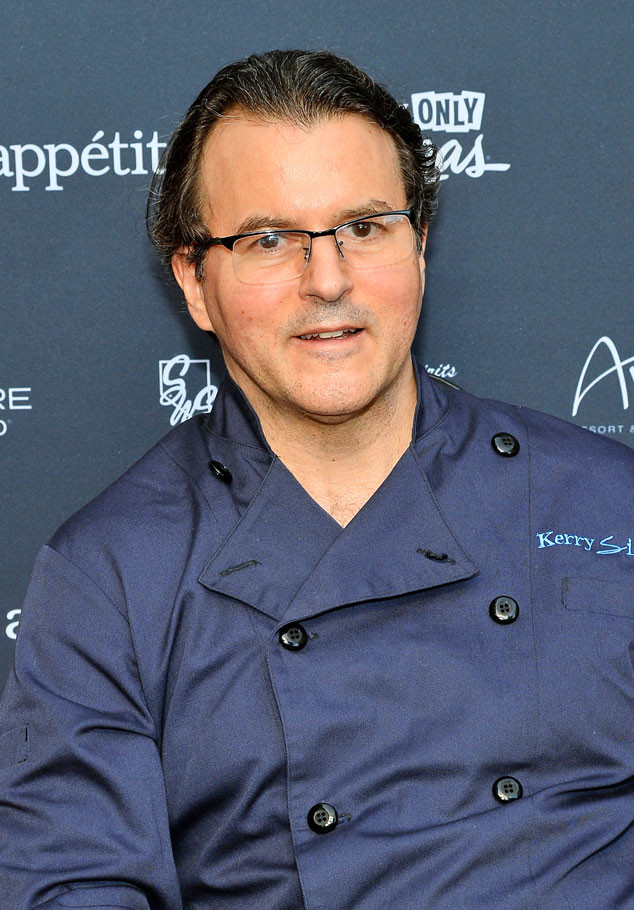 Ethan Miller/Getty Images for Vegas Uncork'd by Bon Appetit
Kerry Simon, a Las Vegas-based "Rock n' Roll Chef" and Iron Chef alum, has died at age 60.
He passed away on Sept. 11 after a two-year battle with the brain disease Multiple System Atrophy (MSA). Prior to his death, he was confined to a wheelchair and unable to speak as a result of his illness, which is incurable. His friend, reporter and former Lifestyles of the Rich and Famous host Robin Leach, wrote in The Las Vegas Sun that Simon's business partner and two Tibetan monks visited him at the hospice where he had been staying to say bedside prayers as he passed.
"Our thoughts & prayers are with his family, partners and closest friends as they seek strength from his amazing courage in brutal2 yr fight," Leach tweeted.
He later thanked fans for their condolence messages, saying, "Yes he will be missed greatly but he's got more customers than ever to now feed in heaven."