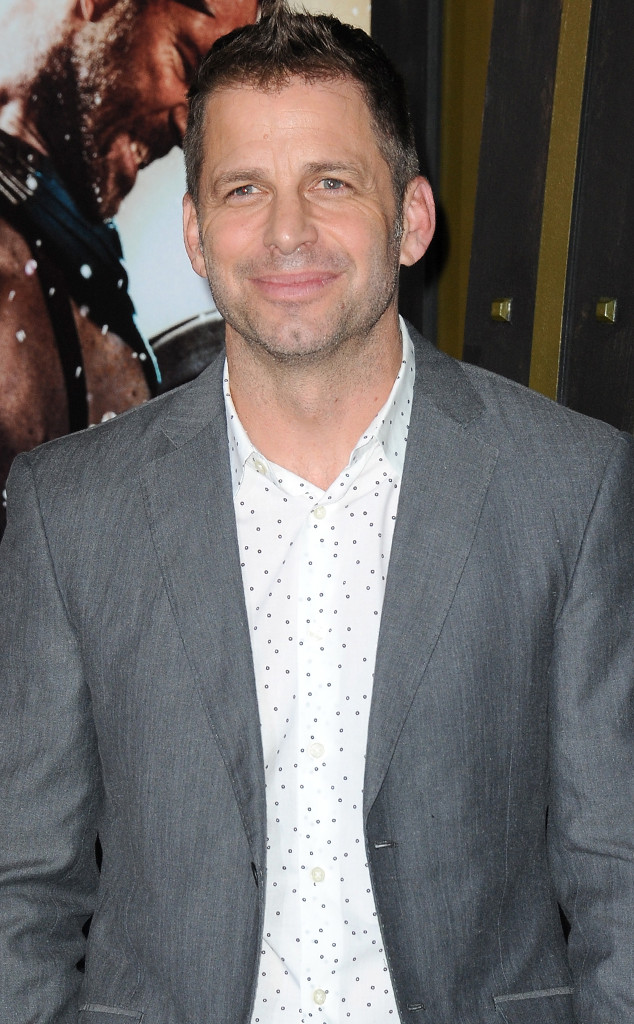 Albert L. Ortega/Getty Images
Batman v. Superman: Dawn of Justice won't be in theaters until next year.
Luckily, to tide fans over, director Zack Snyder talked at length about the upcoming flick with E! News Wednesday. He also addressed critics who have said they're experiencing "superhero fatigue" and even offered advice for young artists.
Because Snyder didn't want to spoil the film, he didn't divulge plot points. However, he teased that "it's just going to be interesting" to see how people react to the movie. "Everyone is questioning, 'Well, how does this work? How do you have Batman and Superman fight?'" he said.
Recently, Steven Spielberg argued that superhero movies will one day wane in popularity. "People were saying Spielberg was quoted the other day saying the genre is going to teeter out like a Western—and by the way, he might not be wrong—but I guess the thing I feel is that they're transcendent in that they are mythological," Snyder said. "They exist in pop culture outside of the genre, in a way."
"I loved that aspect of it," the Man of Steel director said. "It's pure American mythology; it's fun in that way."