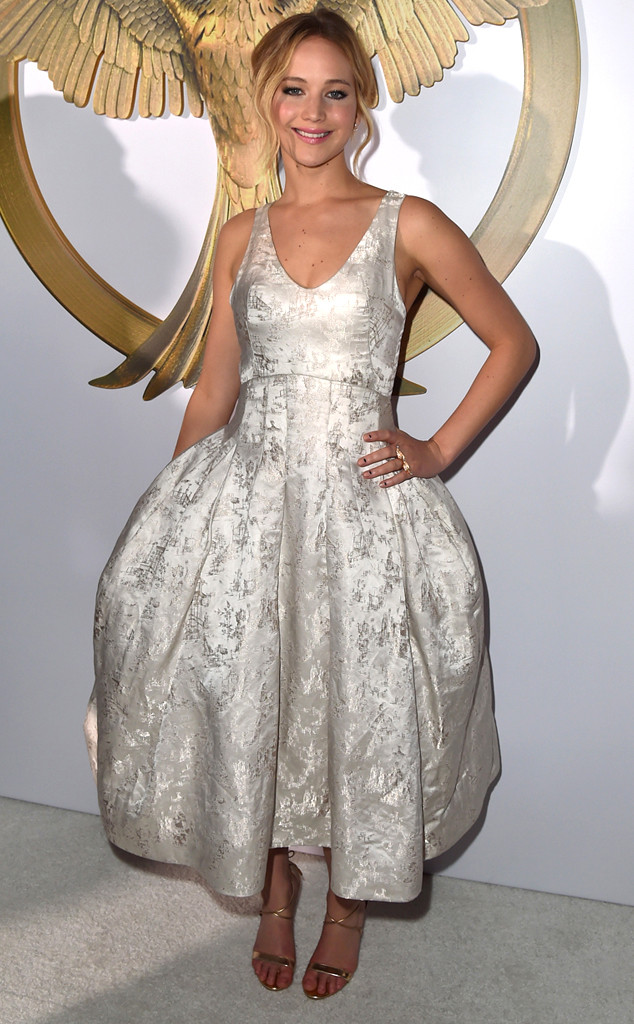 Kevin Winter/Getty Images
It feels like Jennifer Lawrence is a veteran A-lister at this point, taking on the Hollywood spotlights and the prying media with the utmost confidence and ease…but not all is as it seems.
The 25-year-old actress admits her stardom has definitely taken its toll on her. Even she has become fearful of people's opinion, what she sounds and looks like to the outside world and how Google responds to "Jennifer Lawrence Ugly."
In a recent interview with The New York Times, J.Law puts her humor aside (for the most part) and gets vulnerable with the publication, revealing some emotional facts we've never known about the usually spunky, dirt-off-the-shoulder kind of gal.