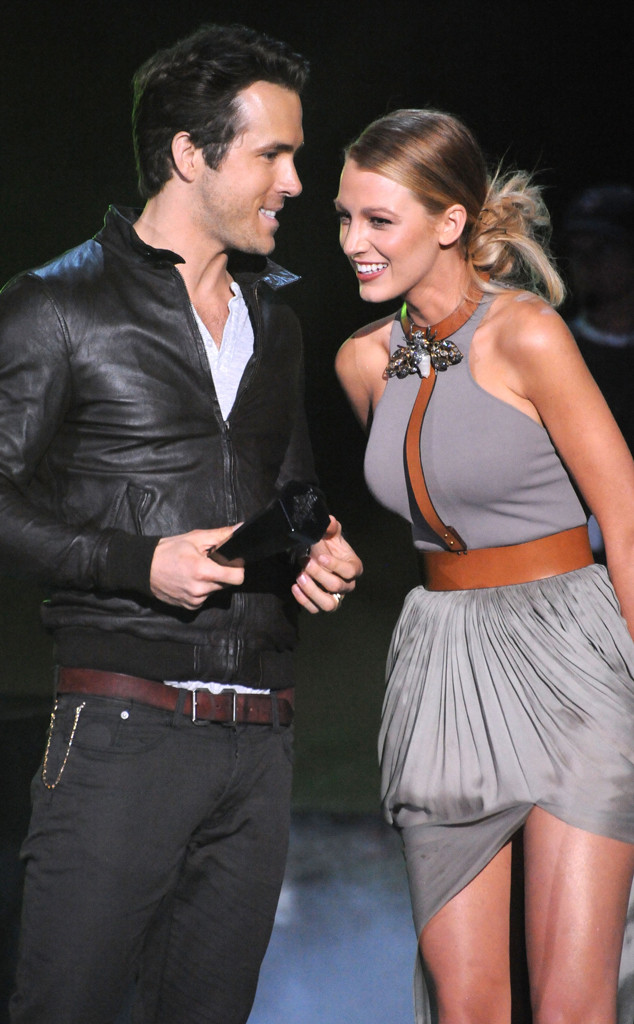 Jeff Kravitz/FilmMagic
Happy anniversary to Blake Lively and Ryan Reynolds!
Baby James' ridiculously hot parents are celebrating three years of marriage today—seriously, time flies, right?—and it's time to whip out the leather!
Not for any kinky reason (not that there's anything wrong with that), but because leather is the traditional third-anniversary gift, according to the minds that have brought you paper on year one, copper on year five and gold on year 50. The leather signifies durability, and a couple who have made it to year three could be said to have exhibited the flexibility, resiliency and rich, heady smell that two people need to make it work.
Meanwhile, a more contemporary third-anniversary gift these days is crystal, and Blake (who's multifaceted, just like crystal) probably wouldn't object to opening up something shiny over dinner tonight, either.
But we prefer to think of the gorgeous duo as timeless and here are some of the signs that these two are in it for the long haul. And any respectable long haul needs saddle bags, totes and other quality leather goods...