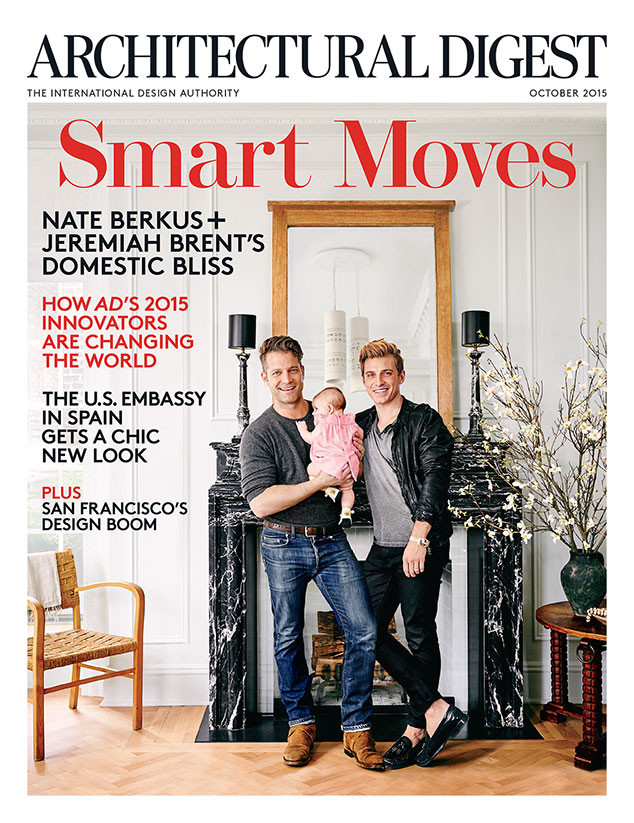 Douglas Friedman/Architectural Digest
Nate Berkus' baby girl may only be 6-months-old, but she's already a star!
Poppy Berkus—the first child for Berkus and his husband Jeremiah Brent—looks adorable posing in pink with her parents on the October issue of Architectural Digest.
In the new issue, the design duo share details about the nursery they put together for their little girl and how they went about finding their dream apartment in New York City.
"We knew we wanted to have a family and that we wanted to raise our child in New York," Berkus, 43, tells the magazine of looking for a home in the city's prestigious Greenwich Village.
Brent adds, "In all of my work, I look at a house and think about the moments that will happen there, the moments we all long to create. Where will I hold my daughter on Saturday mornings? Where will my husband and I sit and reflect and recharge?"