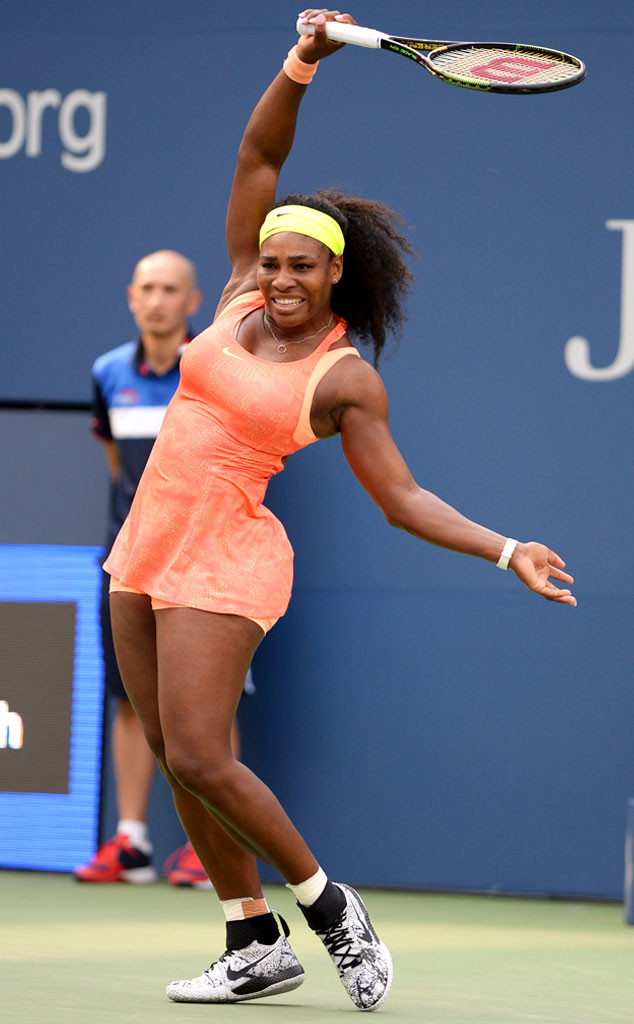 INFphoto.com
It's all in the family!
Thousands tuned in Tuesday night for the latest saga in a family rivalry—and we're not talking about the third installment of the Twilight series. Tennis champions and infamous sisters Venus Williams and Serena Williams went head to head inside Arthur Ashe Stadium during the Quarter Finals of the U.S. Open in a courtside battle unlike anything we have seen from them before.
The sold-out crowd of 23,771 people, among them A-list celebrities like Kim Kardashian, Oprah Winfrey, and presidential candidate Donald Trump, sat tightly and watched cautiously as the competition grew fiercer and more unpredictable between the No. 1 ranked American female singles tennis star, Serena, and her older sister, Venus.
After just three sets filled with strength, stamina, and sweat, Serena won her place in the Semi-Finals, clenching her fists in the air and exhaling a visible sigh of relief as she hit the winning serve. If there were any hard feelings, the sisters hid them well as they embraced each other in a hug between the net.