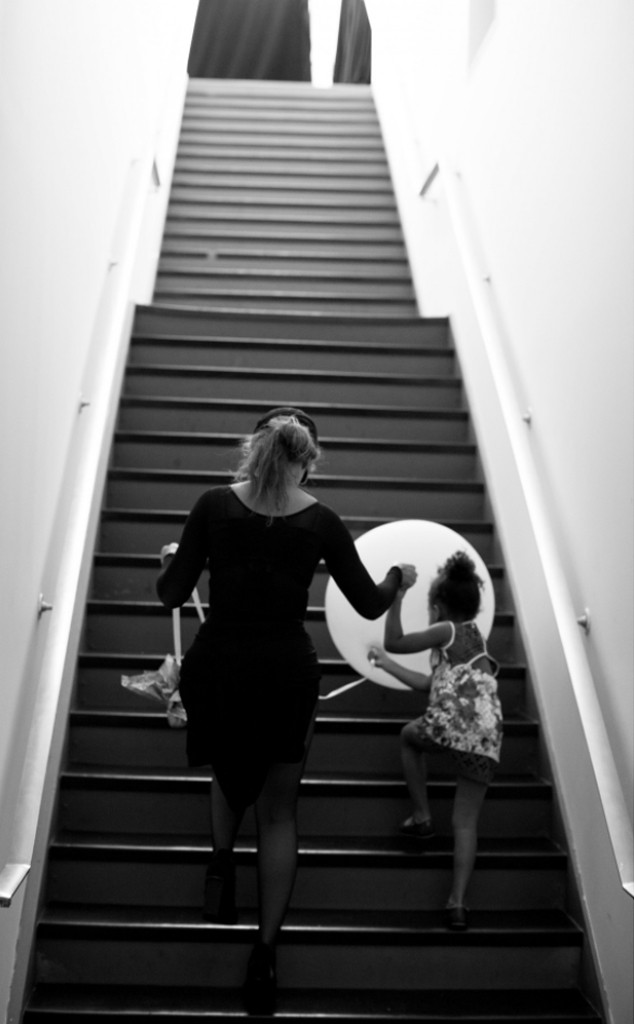 beyonce.com
Blue Ivy wants to be just like mama!
The adorable 3-year-old crashed Beyoncé's rehearsal for her amazing (and super sexy) Made in America performance in Philardelphia over the weekend, taking over the microphone and giving us some seriously precious photos to gawk over.
The black and white pics show Blue wearing a big bow and a little sundress while backstage. One photo shows her singing into a mic—adorned with some Dora the Explorer stickers (we die)—and even coaxing a couple dancers to join her.
Bey shared the adorable snaps on her Instagram and Tumblr accounts.