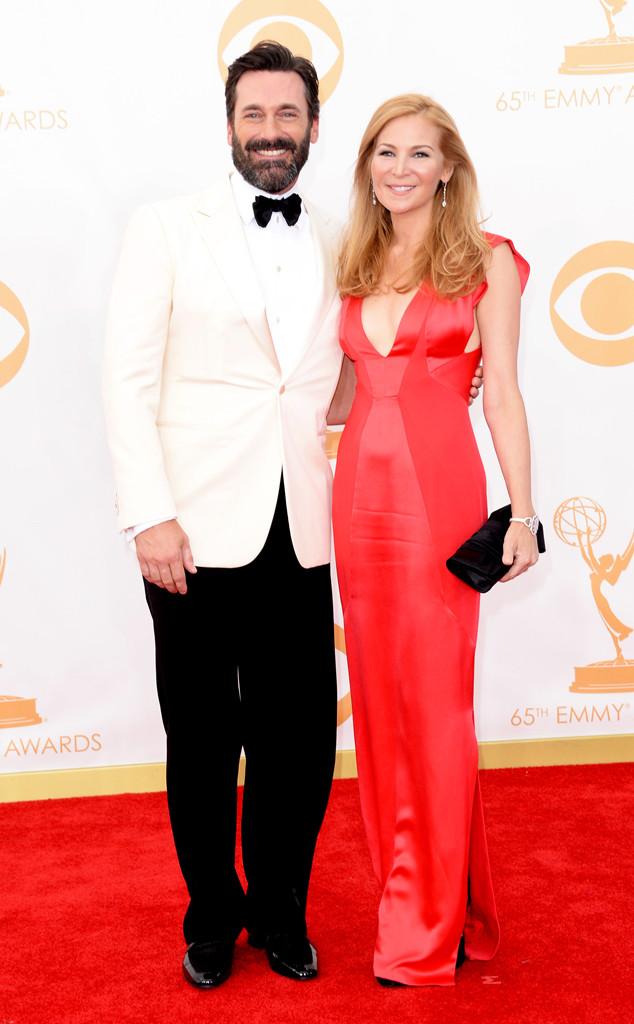 Jason Merritt/Getty Images
For the first time since Mad Men entered our consciousness, Jon Hamm is in need of a date to the Emmys.
The 12-time career nominee (not including producing credits on the AMC series) and partner Jennifer Westfeldt announced on Labor Day that they had split up after 18 years together, the end of an era for yet another one of Hollywood's most enduring couples.
For the most part, they also had to be one of the least dramatic duos, with neither making any particular non-work-related headlines that raised any eyebrows...
Until this year, that is.
In fact, once Hamm went public (or as public as was necessary to come clean but keep the press off his back) with his issues, it didn't take long for speculation to start that their relationship wasn't long for this world.
But let's back up a bit, or 18 years...